Along with their new Rewards program, Farm Fresh is now offering Friday Freebies! This looks like it works just like Kroger's Friday Freebies, it's available to load today but doesn't expire until May 7! Today you can load a FREE box of Hamburger Helper (up to $1.95 value) to your account!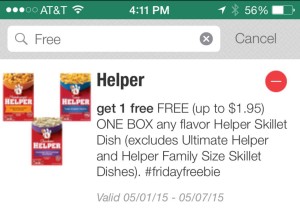 Click HERE to read all about the new Rewards program at Farm Fresh!
And be sure to click HERE to see all the current Farm Fresh deals!