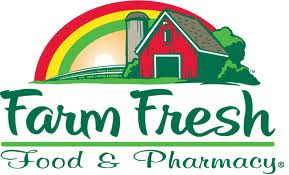 Gift Cards make the perfect gift, but you usually can't get good deals on their purchase.  Well, this year you can!
Farm Fresh (listed in today's paper)-
Purchase $100 in select gift cards, get $20 in FREE groceries!  Gift Cards must be purchased from 11/21-11/27, limit 5 per qualifying purchase.  Coupons valid for 1 week after issuance.  Choose from:
iTunes
Barnes & Noble
Regal Cinema
AMC Cinema
Applebees
Bass Pro
Kohls
Best buy
Walmart (rebate available)- 
Purchase $50 in gift cards, get back $10 from Coors!   Below are the details via the TCC Facebook page:
It is a MIR actually from Coors and the purchase dates are between 11/1 and 12/31 – no beer purchase necessary. It was the Walmart at Nemo Parkway – she (a friend) went in the general merchandise side – there was 2 stacks of beer (Coor's Light and Miller Genuine Draft) and on top of them was the rebates. She also saw them at the Elizabeth City Walmart.
*****The rebate forms at Wal-Mart do no specificy where you have to buy your gift cards at so you can use the rebate form for the gift cards you purchase at FF.
Thanks, Ann!