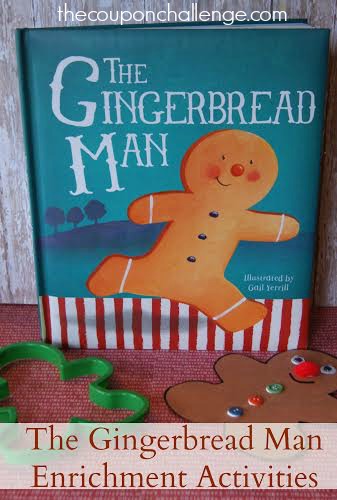 "Run, Run, as fast as you can. You can't catch me, I'm the Gingerbread Man"
A fun book for the holidays to set the mood for Christmas, and to slow down and spend Gingerbread Man Lesson Plan little extra time with the kids doing fun art projects and activities.
I have pulled together some art, fine motor, and sensory activities to go along with the book The Gingerbread Man. Reading to your child is fun but it is also the key to promoting literacy. Christmas can be such a busy, hurried time- don't forget to focus on just being with your kids and enjoying the holiday.
Gingerbread Activities: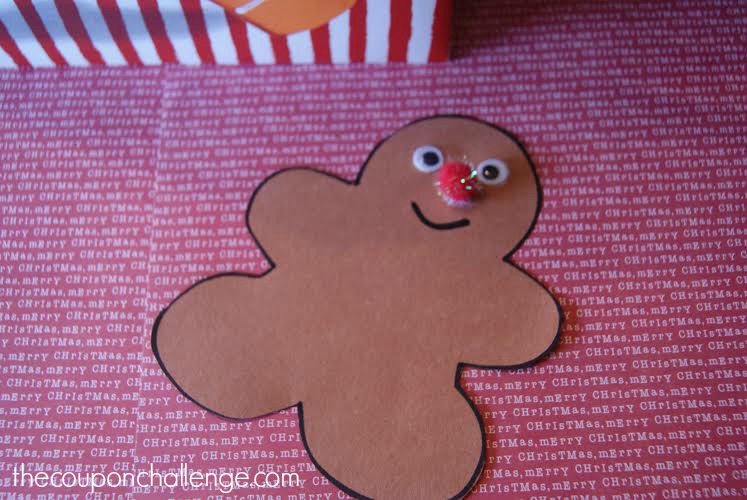 Art
This fun activity counts as a wonderful sensory activity as well, combine ½ cup washable brown or tan paint with 1 Tbsp. ginger, 1 tsp. Cinnamon, and ½ tsp. of cloves for a delicious smelling paint. Use like a finger paint, with a paintbrush, or place in shallow dish and use cookie cutters to stamp paint onto paper.
Use cookie cutters to trace gingerbread men shapes from brown construction paper. Use buttons, pompoms, sequins, stickers, and other small items to decorate him/her.
Math
Count buttons, use them as a math manipulative to do simple addition, subtraction, and more than/less than problems.
Cut out Gingerbread of different sizes ask your child to place them from largest to smallest and vice-versa.
While thumbing through the book have your child count the number of people, or animals they see on each page. Point to the page numbers and have your child identify the number if able.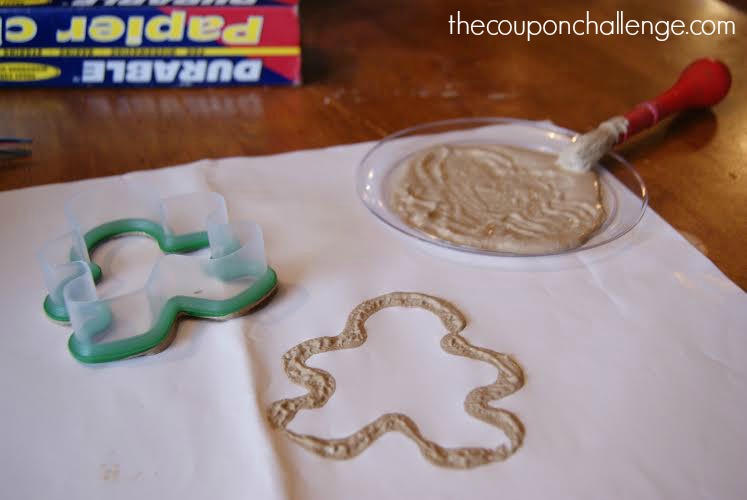 Sensory
Create a baking sensory bin by scooping 6-8 cups of flour into a large shallow storage bin with flour, cheap spices like cinnamon and ginger still in the shaker (these can be picked up at your local Dollar Tree). Sifters, spoons, measuring cups, small bowls, and cookie cutters. If you are feeling brave add water so your child can create a play dough like substance. Place a sheet or tarp under the bin for easy clean up. Scooping, pour, and stirring are great activities for hand-eye coordination as well as fine motor skills.
Act out the story, take turns being the Gingerbread Man, and the other characters from the book.
Play a different version of freeze dance-Gingerbread freeze, run in place and recite the line from the story "Run, Run, as fast as you can't catch me I'm the Gingerbread man!" Randomly throughout the phrase say "Freeze" and then stop in the position your in.
Bake Gingerbread cookies with your little one, use our delicious Soft Gingerbread Cookie Recipe here.
Place various spices in small cups and let your child smell them, have them guess the spice in each container. Talk about how spices are used to give flavor when cooking and baking. Some are for sweet dishes and some are for savory.
I hope you and your child enjoy these Gingerbread Activities!
See more Gingerbread Activities here for more Gingerbread fun!