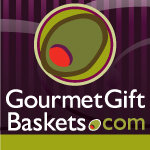 Are you looking for that perfect Holiday gift?  Do you need gifts for friends, family or co-workers and have no idea what to get them?   Gourmet Gift Baskets has gift baskets for everyone on your List.
I fell in love with the chocolate chip pecan cookies from the Standard Christmas Gift Basket .  I don't recall ever tasting a cookie that good, ever!  My kids couldn't get enough of the sweets and (to my surprise) loved the raspberry honey mustard pretzel dip.  It was a gift my entire family enjoyed!
The gift basket also includes gourmet snacks such as chocolate covered cherries, dark chocolate bar, chocolate chip cookies, almond clustered popcorn, raspberry honey mustard pretzel dip along with pretzels and so much more!
You can't go wrong with giving a Gift Basket from GourmetGiftBaskets.com this holiday season!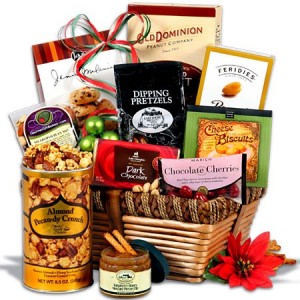 Do you have blog?   Consider participating in the Military Donation option.  To participate,  just write a review of the selection of Christmas Gifts, http://www.gourmetgiftbaskets.com/Christmas-Gift-Baskets.asp, on your Blog.  The topic of the Blog Post should discuss the Christmas gift selection and how they can be a great gift for someone.  Gourmet Gift Baskets will donate two care packages for every Blog Post written about their Christmas Gifts selection!
The Military Donation Blog Posts should be posted between November 21st and December 9th.  Please email me the URLs of your posts by December 14th to make sure all the Care Packages being donated can reach the soldiers in time for Christmas.  I will forward the list of posts to Gourmet Gift Baskets.
Disclosure:  I received a Christmas Gift Basket to review.  All opinions are 100% my own and may differ from others.