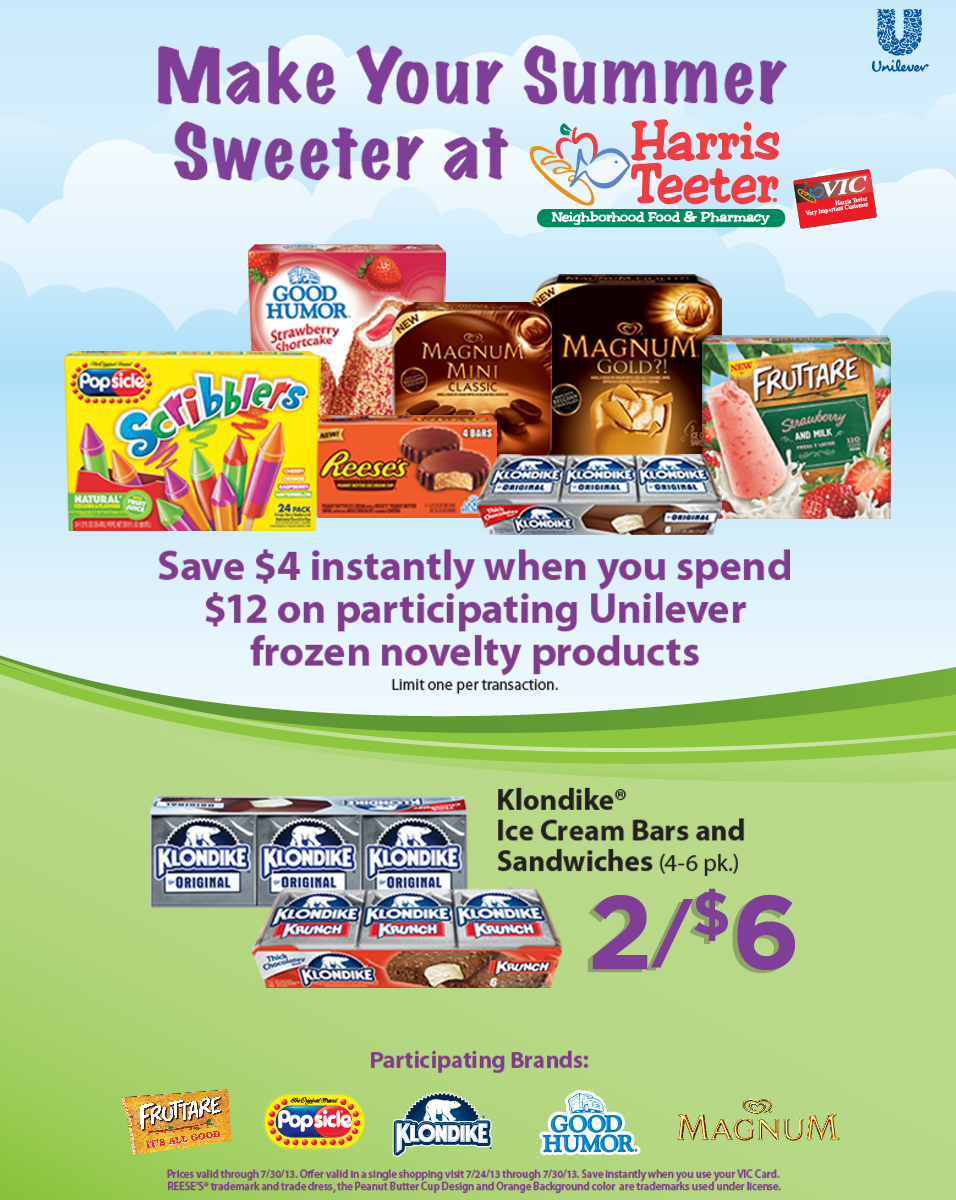 Dana posted about the ice cream promo running at Harris Teeter this week, and I've found a deal scenario after loading my new EVICs that will snag you four boxes of ice cream for just $$1.69!
Buy:
(3) Klondike Bars ($9.00)
(1) Fruttare Multi Pack ($4.69)
Use:
-$3/3 Breyers Klondike Magnum, Popsicle, Fruttare, or Good Humor Ice Cream Product, exp. 8/25/13 (RP 07/28/13)
-$1/1 Fruttare Multipack, exp. 8/25/13 (RP 07/28/13)
-$3/3 EVIC
-$1/1 Fruttare EVIC
-$4 Instant Savings
Pay: Just $1.69 for all 4!
Thanks Moola Saving Mom!
Did you see the Harris Teeter EVIC Matchups for this week?