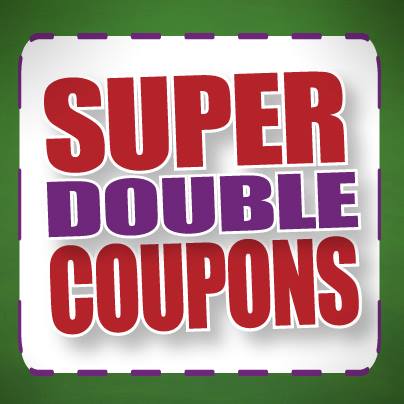 Harris Teeter will have a Super Double coupon event starting April 15th! The first list includes regular prices.  It will be updated Tuesday afternoon with unadvertised sales.  The sale ad will be posted in a separate list on Tuesday morning.
Please visit the
Harris Teeter coupon matchups page
for a complete list of deals! Make sure you are viewing the tab for the correct date. Let me know what else you find or if you have corrections!
See Tips for Shopping a coupon event if this is your first time shopping Super Doubles!
Double coupons up to and including $2 only.
Limit 20 coupons per day.
Limit 3 like coupons per transaction and 3 like 

printables

 per transaction.
VIC Card required for sale prices and double/triple coupons.
No internet

printable coupons

accepted for "FREE" items or B1G1 Free items.
B1G1 items ring at half price.
"No orders may be separated that would allow the 20 coupon limit to be exceeded or any other coupon limits to be exceeded".
Don't forget to check your e-VIC coupons and load them onto your card.
Get the Harris Teeter Coupon Policy.
See the list of Harris Teeter Super Doubles Past Event Coupon Schedule.
Super Double Coupons Regular Price List – Double coupons up to and including $2
Beverages
Fiji Water, 16.9oz – $1.00
$0.50/1 Fiji Bottle, 500 ml or Larger – 2-22-15 SS (exp. 04/22/15)
Good Belly Probiotic Drinks, 32 oz – $3.99
Use $2/1 coupon
Breakfast & Cereal
Quaker Real Medley's Oatmeal, 2.11 – 2.64 oz – $1.50
$1.00/1 Quaker Real Medleys Cereal, Granola or Bars or (2) Oatmeal+ Cups – 3-1-15 RP (exp. 04/15/15)
Dairy
Country Crock, 15 oz – $2.00
$0.75/1 Country Crock Spread Product – 3-22-15 RP; Maximum of 2 identical coupons in same shopping trip, No Cash Back (exp. 04/19/15)

$1.00/1 Country Crock Spread Product – 3-22-15 RP; Maximum 2 Identical Coupons Allowed In Same Shopping Trip (exp. 04/19/15)

$1.50/2 Country Crock Spread Product – 3-22-15 RP; Maximum 2 Identical Coupons Allowed In Same Shopping Trip (exp. 04/19/15)

$1.50/2 Country Crock Spread Product – 3-22-15 RP; Maximum 2 Identical Coupons Allowed In Same Shopping Trip (exp. 04/19/15)
Use $1/1 coupon; Price after stacked coupons
Grains, Pasta & Sides
Mahatma Brown Rice, 14 oz – $1.00
$0.50/1 Mahatma or Water Maid Rice – 1-25-15 RP (exp. 04/30/15)
Mahatma Yellow Rice Mix, 5 oz – $0.75
$0.75/2 Mahatma Rice Mixes – 1-25-15 RP (exp. 04/30/15)
Buy 2
Saffron Road Simmer Sauces, 7 oz – $3.79
Out-of-Pocket Price:
$0.00
Boost to $2/1 coupon
Natural & Organic
Orgain Bottled Vegan Nutritional Shakes, 11 oz – $2.69
Boost to $1.50/1 coupon
Personal Care
Gillette Antiperspirant/Deodorant – $2.99
Use $1.50/1 coupon
Pine Bros. Softish Throat Drops, 26 – 32 ct – $3.69
Purell Hand Santitizer, 8 oz – $3.69
Revlon Designer Files – $1.99
$1.00/1 Revlon Beauty Tool – 3-15-15 SS (exp. 04/19/15)
Revlon Nail Clipper – $1.99
$1.00/1 Revlon Beauty Tool – 3-15-15 SS (exp. 04/19/15)