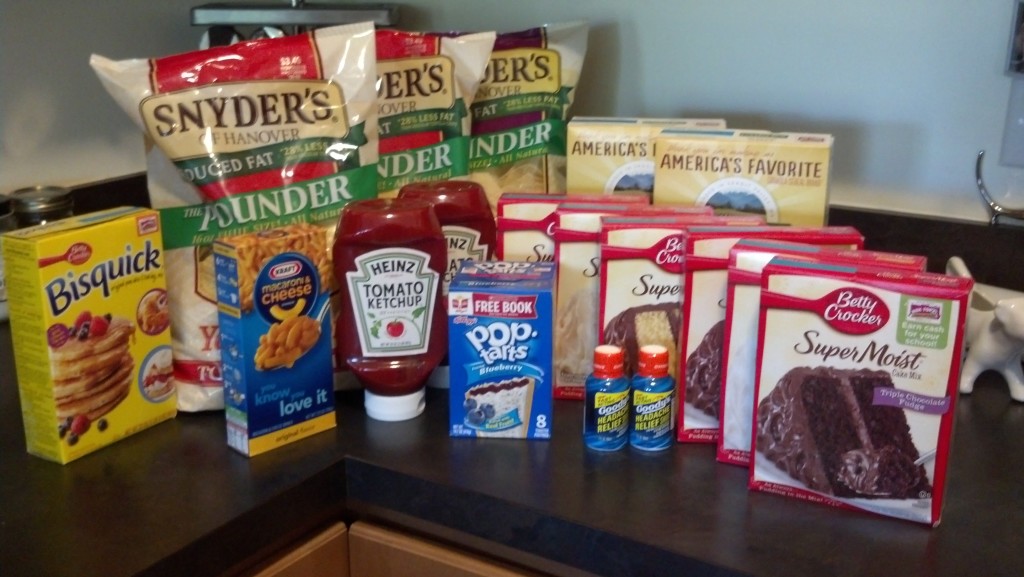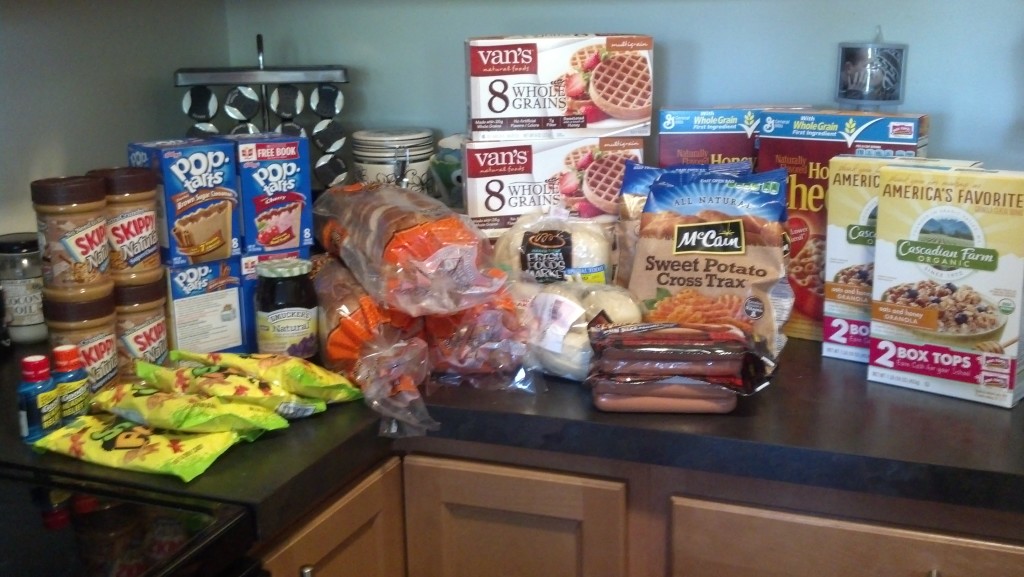 Overall, I'm pretty happy with my two trips to Harris Teeter with Triple Coupons.
I spent $26.31 for $145.17 worth of groceries for a savings of 82%, which came out to just $.57 per item.
I was able to use a Skippy Peanut Butter raincheck and a Catalina from the Food Lion Store Brand Sale. I bought the wrong size Heinz Ketchup, making my totals a littler higher than expected, but I will not be going back to fix it – we practically drink ketchup around here and its not worth it for a few dollars I'd get back. Lastly, I still have coupons for the Kraft Fresh Take if I can find some in stock before the week is out, and I already got a raincheck for the Van's Waffles which we're out of stock by 11am the first day. Whew 🙂
(Oh, and I just discovered that if you check the bakery section you'll often find bread items marked with yellow stickers and a dollar off amount. I scored two bags of take n bake rolls for just $.86 each after discount! Put 'em in the freezer and save them for pasta night, MMmm!)
Seeing all your pictures of shopping trips makes me really happy – let us know if you find any other great deals!
Find your Harris Teeter Triple Coupon Matchups HERE