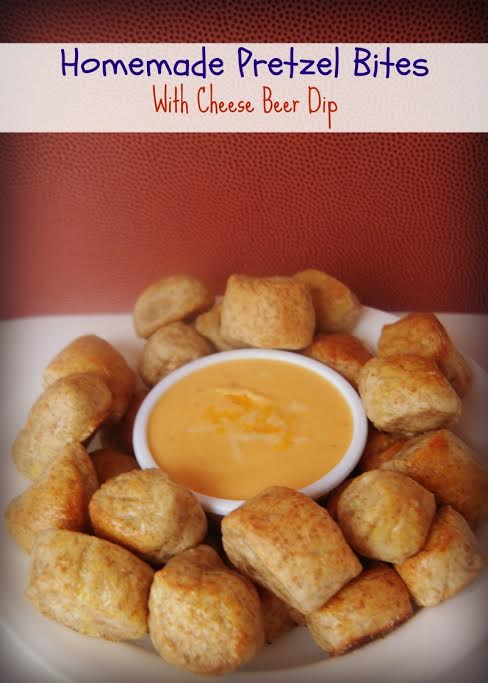 Homemade pretzels feels like a natural choice for a game day snack, making them into bite size treats just makes it better. Add a warm bowl of Beer Cheese Dip beside it and you have pushed it right over the top of deliciousness. This easy pretzel bites recipe will give you perfectly chewy and tasty pretzels with a few simple steps.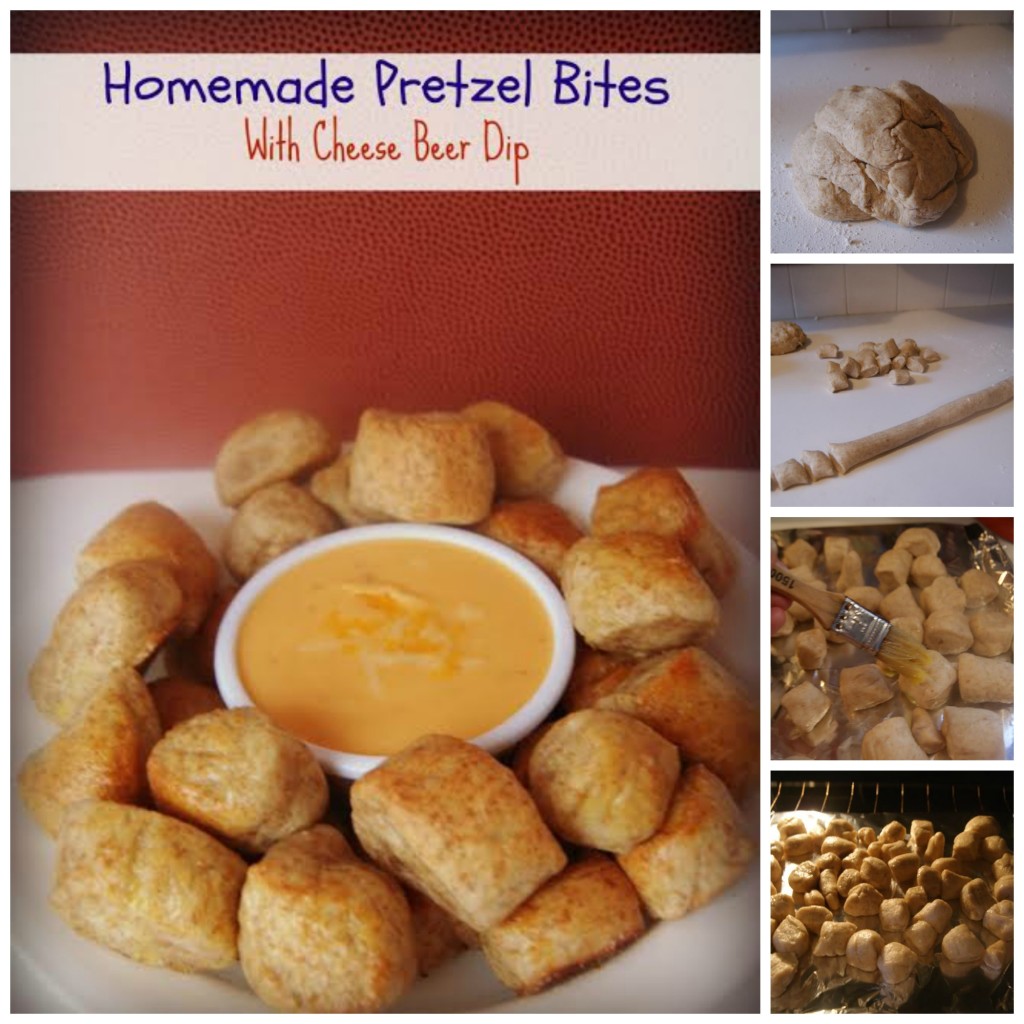 Pretzel Bites Recipe 
Homemade Pretzel Bites Recipe with Beer Cheese Dip
Ingredients
3 cups white all-purpose flour
1 ½ cups whole wheat all-purpose flour
1 packet dry active yeast
2 Tbsp. brown sugar
1 ½ cups warm water
6 Tbsp. salted butter
½ cup baking soda
1 egg
2 Tbsp. of water
4 quarts of boiling water
Instructions
In a stand mixer bowl combine warm water, yeast, and sugar- stir and allow it to sit for 5 minutes.
Pour in melted butter, stir.
Turn speed up to medium and mix until dough pulls away from sides of bowl and becomes smooth.
While mixing at a low setting add flour, mix well to combine.
If needed and dough seems too sticky add a bit more flour.
Turn out onto a floured counter and knead a few times.
Oil a large bowl well with canola or vegetable oil.
Place dough in bowl, flip dough to coat, and cover- set aside and allow it to rise until doubled- approximately an hour.
Preheat oven to 425°
Separate dough into 6 smaller balls and roll each into a rope about 24" long
After your large pan of water begins to boil, add baking soda.
Drop in pretzel bites a dozen at a time and boil for 2 minutes.
Remove with a slotted spoon or spider strainer to drain excess water.
Slice off pieces about 1½" long.
Place pretzels on a cookie sheet that has been sprayed with nonstick cooking spray.
Brush generously with egg wash.
Sprinkle with large grain kosher salt.
Bake for 16-18 minutes or until golden brown.
Allow to cool for 5 minutes.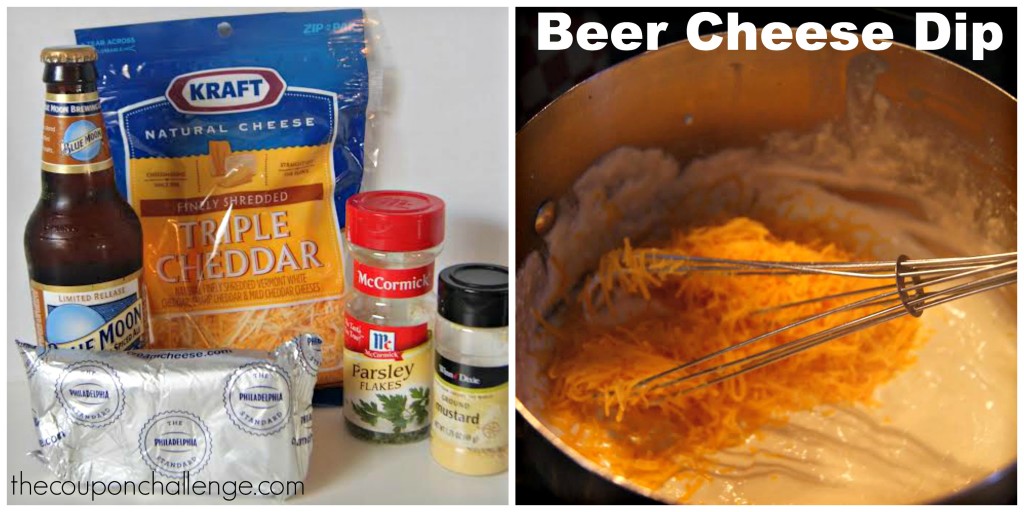 For Beer Cheese Dip:
1 block cream cheese
2 cups shredded sharp cheddar cheese
¾ cup beer
1 tsp. Mustard
1 ½ tsp. Parsley
In a medium sauce pan over medium heat warm beer, stir in cream cheese and stir until melted, add Parsley and dry mustard.
Looking for a great new Super Bowl recipe? Try this Homemade Pretzel Bites Recipe with Beer Cheese Dip – you won't be sorry!
You might also like my Mini Chili Dog Recipe