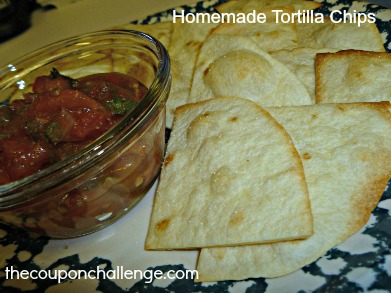 Homemade Tortilla Chips Recipe
These would go perfect with the Fresh Salsa Recipe that I posted last week.  These Chips & Salsa would be perfect for your Super Bowl Party tomorrow!  So who are you rooting for?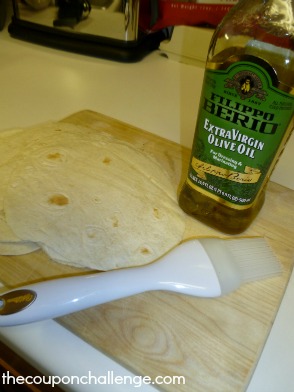 Ingredients:
Extra Virgin Olive Oil
10 Flour Tortillas (or any tortilla that you like)
Salt
Instructions:
(1)  Take tortillas and lightly brush both sides with Olive Oil.
(2)  Stack the tortillas and cut into 4ths or 8ths, depending on the size that you want them.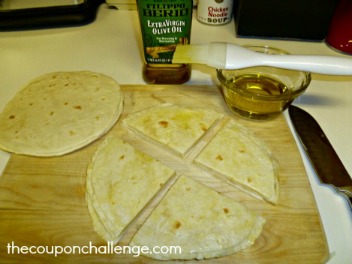 (3)  Place Tortillas on Cookie sheet and sprinkle lightly with salt.
(4)  Bake in oven at 350 for 10 minutes. Flip at 10 minutes with tongs, and bake for 5 more minutes. Remove from oven to cool. Enjoy with your favorite Salsa.