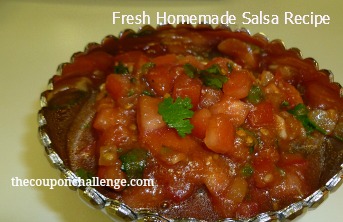 Fresh Salsa Recipe
To me there is nothing better than a big bowl of Fresh Homemade Salsa!  This is a recipe that I came up with years ago and it's always a hit!
FRESH SALSA
Ingredients:
16 Roma Tomatoes, chopped
1 Medium Onion, finely chopped
3 Small Jalapenos, seeds removed & finely chopped (wear gloves)
½ C Fresh Cilantro, chopped
4 Large Garlic Cloves, finely chopped
1 Juice of one Lime
8 Tbsp Olive Oil + 1 Tbsp for sautéing vegetables
2 ½ tsp salt
1 tsp Black Pepper
1 ½ tsp Cumin
½ tsp Cayenne
½ tsp Red Pepper Flakes
1 10oz can Tomato puree or sauce
1 ½ tsp sugar
Instructions:
(1)     Heat 1 Tbsp Olive Oil in Saute pan.  Saute Onions, Garlic and Jalapenos, over medium/high heat, about 5-6 minutes or until softened.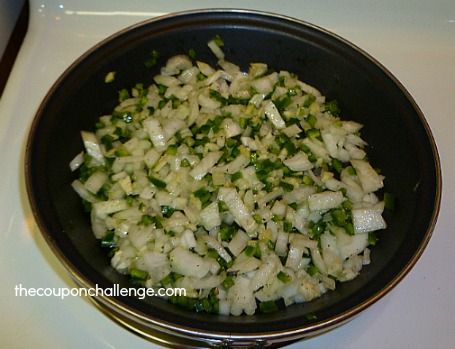 (2)    Add ALL ingredients into a large bowl and mix well.  Refrigerate atleast 2 hours before serving.
**This Salsa is Mild.  If you like yours Hotter you can increase the amount of Jalapenos, Cayenne Pepper, and Red Pepper Flakes to your liking**
Add Homemade Tortilla Chips to finish off this easy and healthy homemade salsa!