If you've got any Kellogg's Reward Codes laying around, today would be a great day to enter them!
Check it out: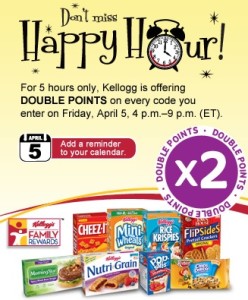 Woo! HAPPY HOUR! Earn double points on every code you enter THIS FRIDAY, April 5, 4 p.m. – 9 p.m. ET. Don't miss it!
And if you haven't signed up to be a Kellogg's Family Rewards Member, check out Melissa's post here!