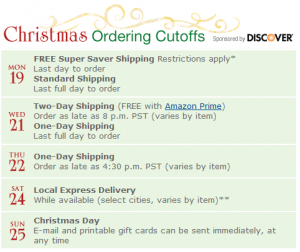 Today (December 19th) is the LAST day to order through Amazon and get shipping by Christmas! 
FREE Super Saver Shipping Restrictions apply*
Last day to order
Standard Shipping
Last full day to order
Please note that one day shipping will still be available after this date but it WILL cost you.  Make sure to order today, so you don't have to pay a shipping free on top of the product price!