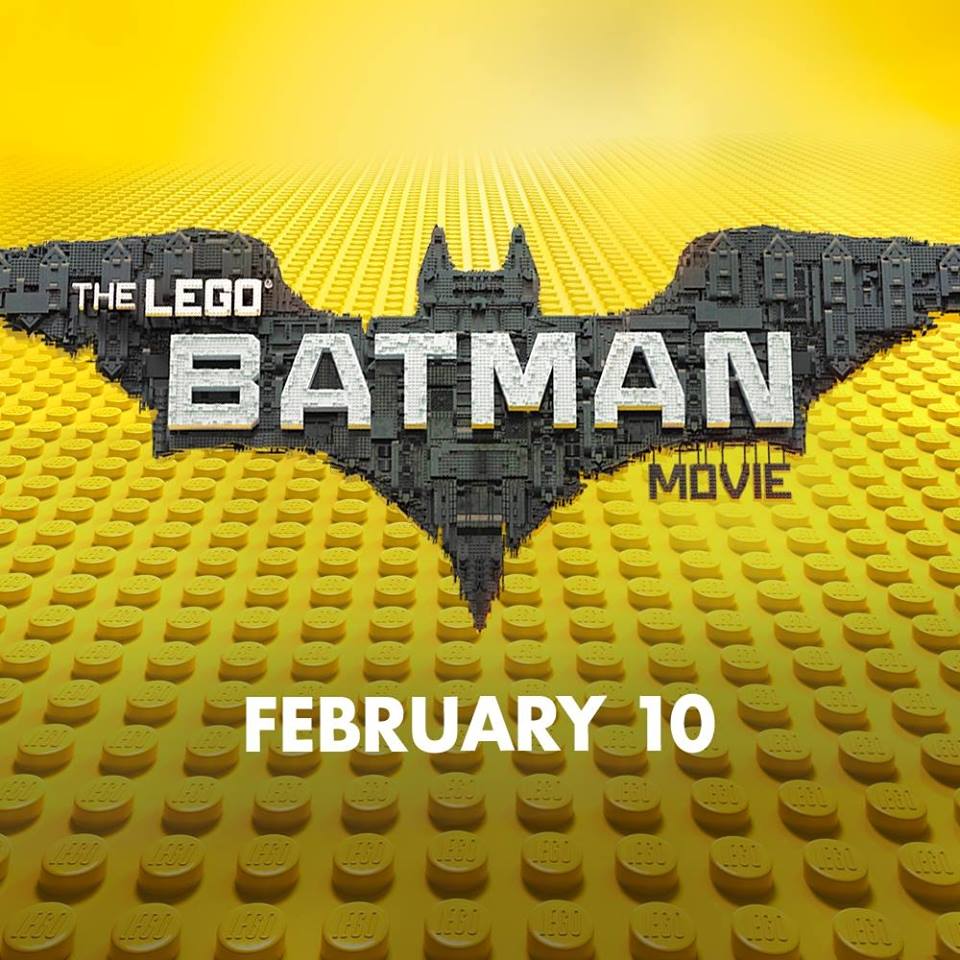 Tuesday night my family and I had the chance to see the new #LEGOBatmanMovie-and we loved it!  My 6 year old is more than slightly obsessed with Batman so this movie was one we just HAD to see.  The action packed experience was everything we had hoped for and kept both boys entranced the entire time-they only took one bathroom break.  That is HUGE for them since we normally have to take at least 3 bathroom breaks during movies!
For those of you that have not seen the numerous advertisements, here is a little snippet to give you the low down on the movie:
In the irreverent spirit of fun that made "The LEGO® Movie" a worldwide phenomenon, the self-described leading man of that ensemble – LEGO Batman (Will Arnett) – stars in his own big-screen adventure.  But there are big changes brewing in Gotham, and if he wants to save the city from The Joker's (Zach Galifianakis) hostile takeover, Batman may have to drop the lone vigilante thing, try to work with others and maybe, just maybe, learn to lighten up.
The movie is rated PG for "rude humor and some action".  As a parent of a 6 and 8 year old, the "action" isn't anything that raised eyebrows.  Some things that probably fall under the rude humor are a few adult jokes that completely went over my children's heads and seemed harmless, but there were several words such as "sucks" and jokes about butts that could also fall under the rude humor category-but if you're a parent of boys, anything with "butt" in it is funny to them.  Otherwise I thought most things were completely fine for the boys.  They were used sparingly, and honestly, the boys didn't seem to even notice them.
As I mentioned, the movie was anything but boring-it was a nonstop series of bad guy shenanigans, Batman saves, and Gothem mahem.  The movie showed several emotional sides to the Batman character and gave my boys a history of Batman and other "bad guys" they didn't already know about previously.  There were also several lessons embedded in the movie such as the importance of teamwork, not being scared to take chances, and the importance of family.  This made a Mommy's heart happy.
All in all, the LEGO Batman Movie was a real hit for my boys. They have been excited about the movie since the first commercial they saw and it did not disappoint.  Two quotes I received from them were, "That was better than the original LEGO movie" and "That was the best Batman movie ever!"
Disclosure:  I was given free passes for my family in order to complete this review.  All thoughts and opinions are 100% my own.