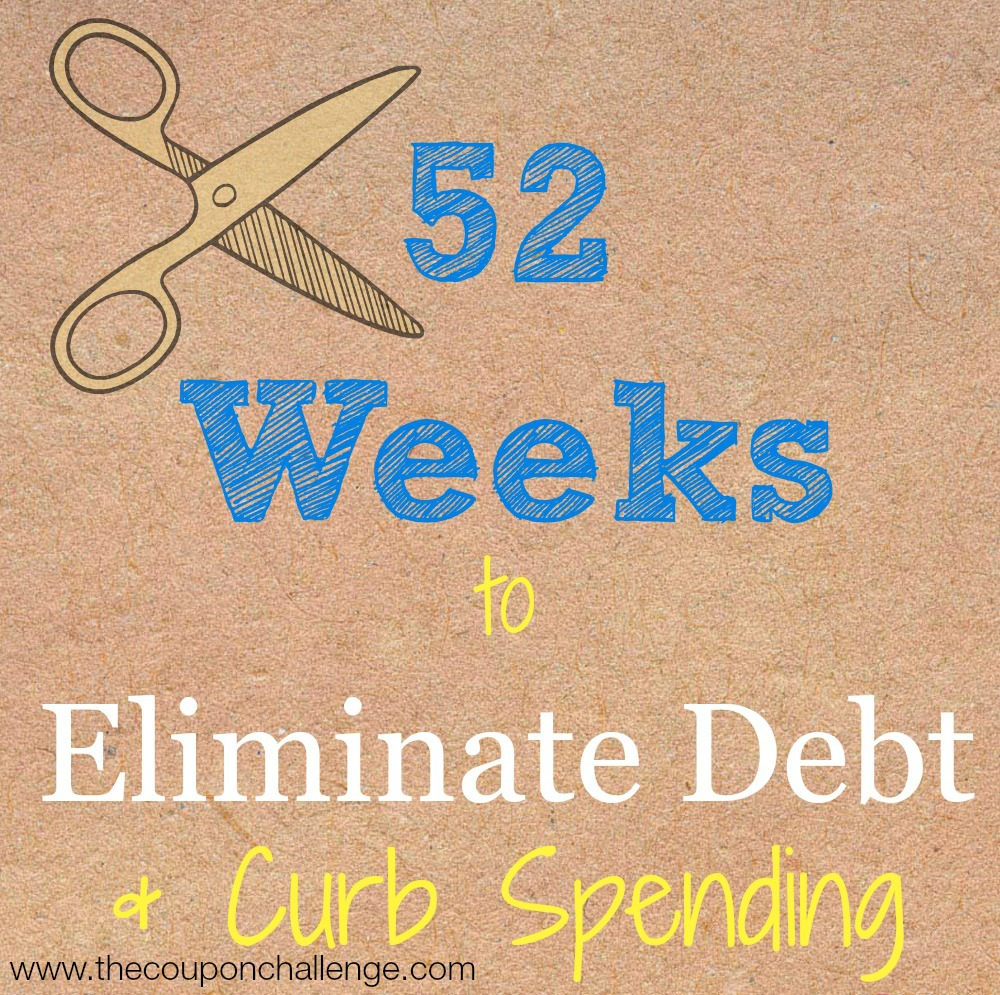 You are reading Week 45 of 52 Weeks to Eliminate Debt & Curb Spending. Please read the overview here to learn more about the series & get your FREE financial planner. If you just joined us, please start with week 1.
When you are trying to get out of debt, it can be difficult to manage around the holidays. Living debt free at Christmas is not only manageable, but quite easy with the right amount of planning.
Just because your income is small and you are focused on debt doesn't mean you can't enjoy many of your favorite things around the holidays. Presents can be purchased and parties thrown, you simply have to think outside the box.
LIVING DEBT FREE AT CHRISTMAS
Choose the three gift method. The three gift method helps eliminate high costs and still provides kids with a great holiday. Focus on giving each child only three gifts. One is a gift they wanted. One is a gift they needed. One is a gift they must share with the whole family. This is a great way to stay in budget while giving them fun and creative things to open.
Discuss this with the kids before Christmas, so they are no surprises when they come downstairs on the 25th.
Make homemade gifts. There are literally thousands of homemade gifts out there to make. Things like gifts in a jar, homemade cakes, cookies and candies, scarves or hats you have knitted or even your own artwork are all acceptable gifts to give to everyone from your children to their teachers at school.
Create a gift closet to stock year round with sale items. Shop clearance and sale items year round to put away for Christmas gifts at the end of the year. This gift closet method makes budgeting the holidays easy when you spend only $5-$10 per month on gifts. At the end of the year you already have several stocking stuffers and small gifts to make your holiday giving easier.
Shop Black Friday.  Shopping on Black Friday is a great way to get items for less.  I advise keeping any eye on my Black Friday page for price comparisons on the hottest items and updated information on online sales.
Use rewards points and programs. There are numerous rewards programs out there that earn points for things like watching videos, completing surveys or doing online searches. Use these throughout the year to create a holiday fund of gift cards or points to be redeemed for gift items for Christmas.
Sites such as Inbox Dollars, My Survey, and Ebates are just a few options.
Potluck Christmas dinner.  If you usually host family and friends during the holiday's, ask each guest to contribute a dish.  You will save a significant amount of money if you're not footing the bill for an elaborate meal for twenty.
Shop sales and use coupons for ingredients.  Grocery stores will start putting holiday baking items on sale now.  If you can use coupons, you can save even more.  Now is a great time to stock-up on flour, chocolate chips and cooking spray.  Keep an eye out for turkey sales and markdowns from Thanksgiving as well.  You can freeze the bird to serve next month and save big.
Free codes for photo gifts.  Use codes for companies like Shutterfly, Tiny Prints or Walgreens Photo to get freebies.  You can get free photobooks, prints, cards and more.
Just because you are trying to get out of debt doesn't mean you can't enjoy the holiday season. Living debt free at Christmas is all about focusing on the meaning of the season while thinking of alternate methods of providing gifts for those you love. The price of the gift does not reflect your love or concern for the other person, so you should easily be able to give what is important without going into debt.
Week 45 Challenge:
Christmas is a month away.  What ways to can you spend less this year?  It's not about sacrificing, it's about shopping smart.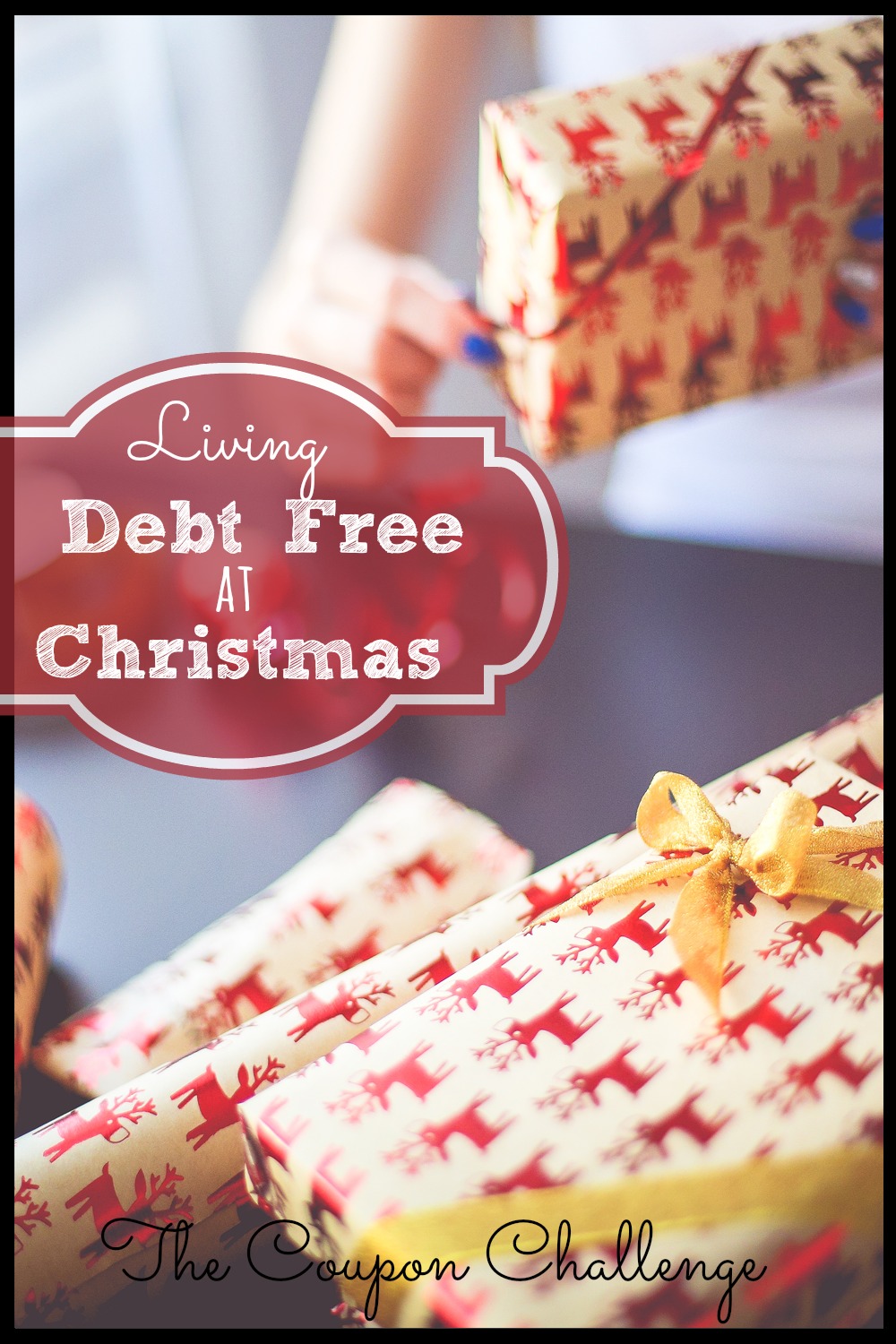 Resources:
Disclosure: I am not a financial adviser nor do I have formal financial training. All articles are for informational purposes only and should not be interpreted as financial advice or consultation. Please consult your account and/or financial adviser before making changes to your finances. All situations are different, so please consult a professional to determine your individual needs.