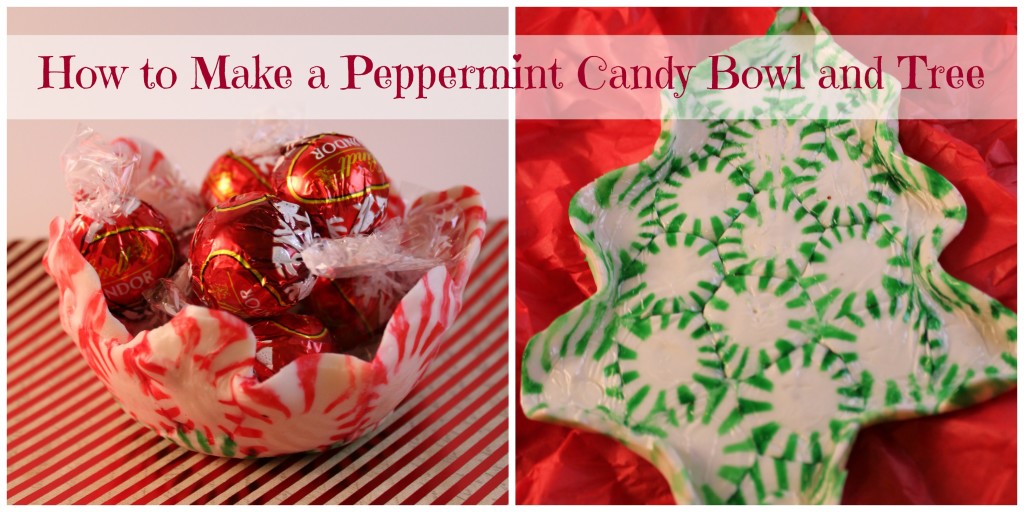 Try this simple and creative Peppermint Candy Bowl and Tray. These Peppermint Candy Crafts will be perfect for serving goodies during a Holiday event.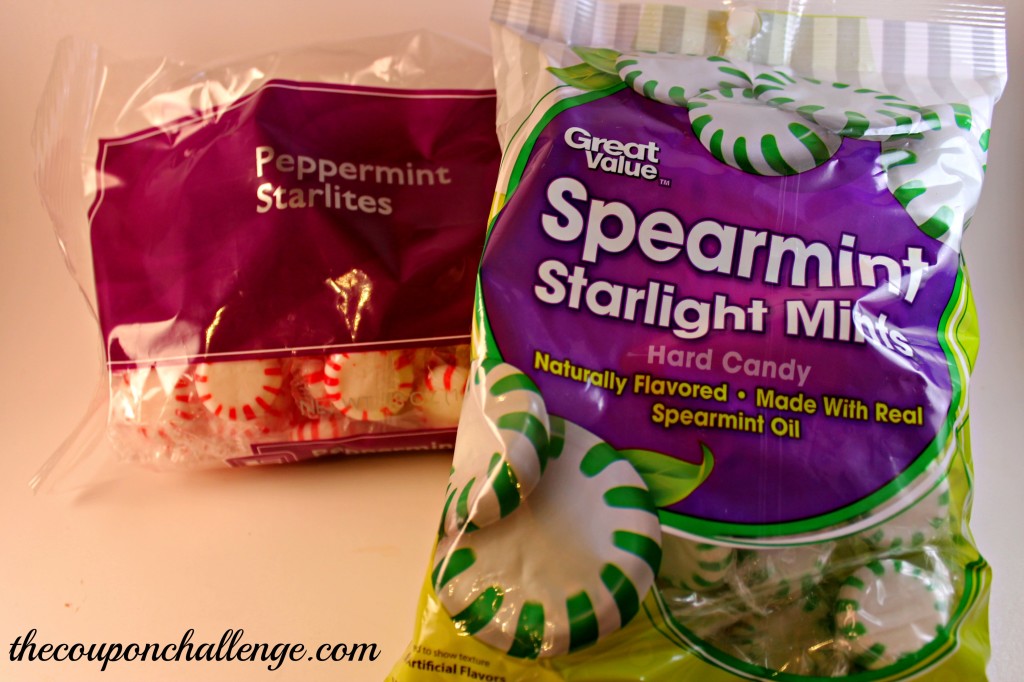 Items Needed:
Cookie Sheet
Parchment Paper
Green and Red Peppermint Candy
Directions:
1. Preheat oven to 350 Degrees.
2. Line a cookie sheet with parchment paper.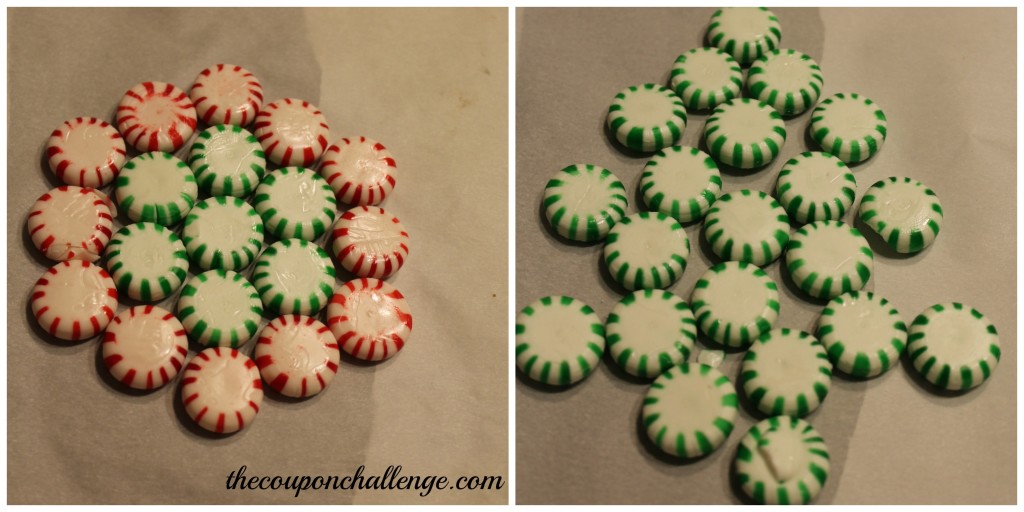 3. Let your imagination take over, place candies in a circle for a bowl or a fun design like a Christmas Tree for a platter. Don't worry if there is spaces in between your candies, they will melt together and close the gaps.
4. Once you have decided on your design, place cookie sheet in the oven. You will want to keep a close eye on things, it will only take 2-3 minutes for candies to melt completely.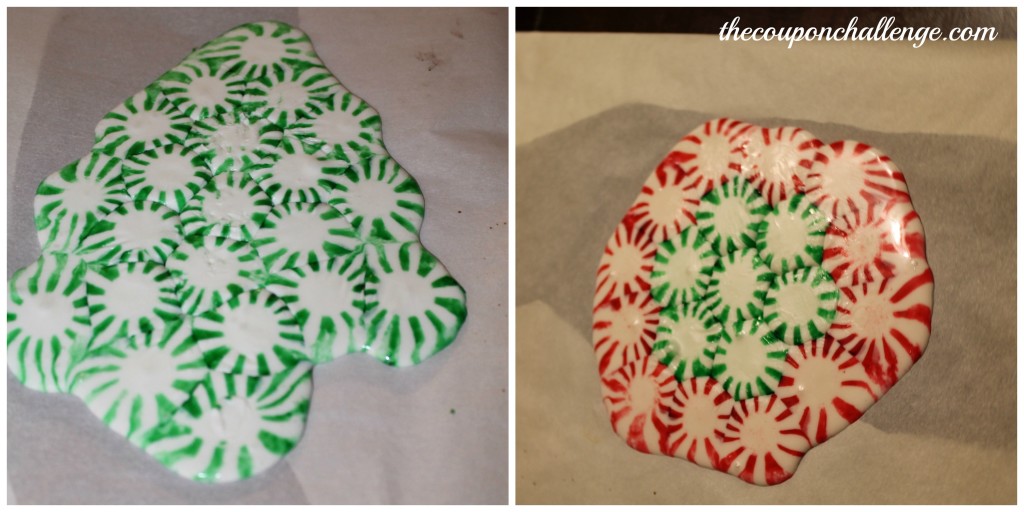 5. After the candy is melted and has come together, remove from oven, and remove the parchment paper that the candy is on from the pan.
6. Allow to cool for about a minute so it is cool enough to handle.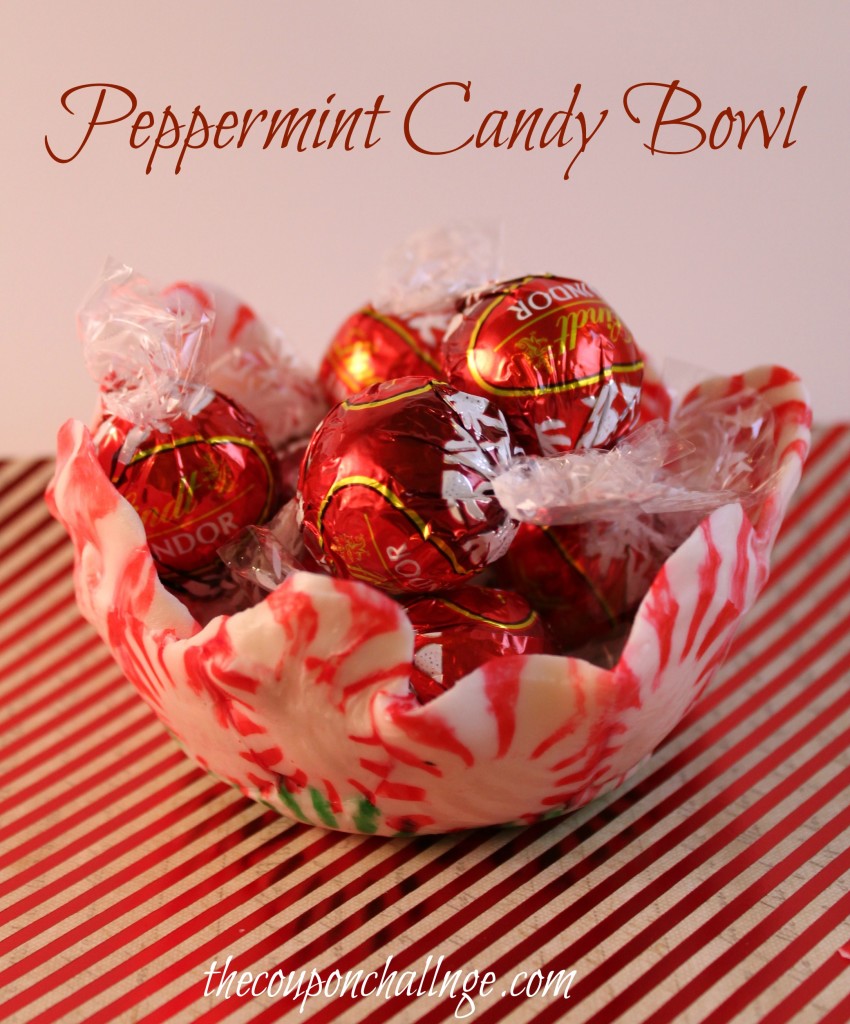 To mold a bowl:
1. Use the bottom of a coffee cup, or drinking glass for a mold. Place the candy and parchment paper over the your mold, and smooth the candy down until you are happy with the shape. Leave until ready to use.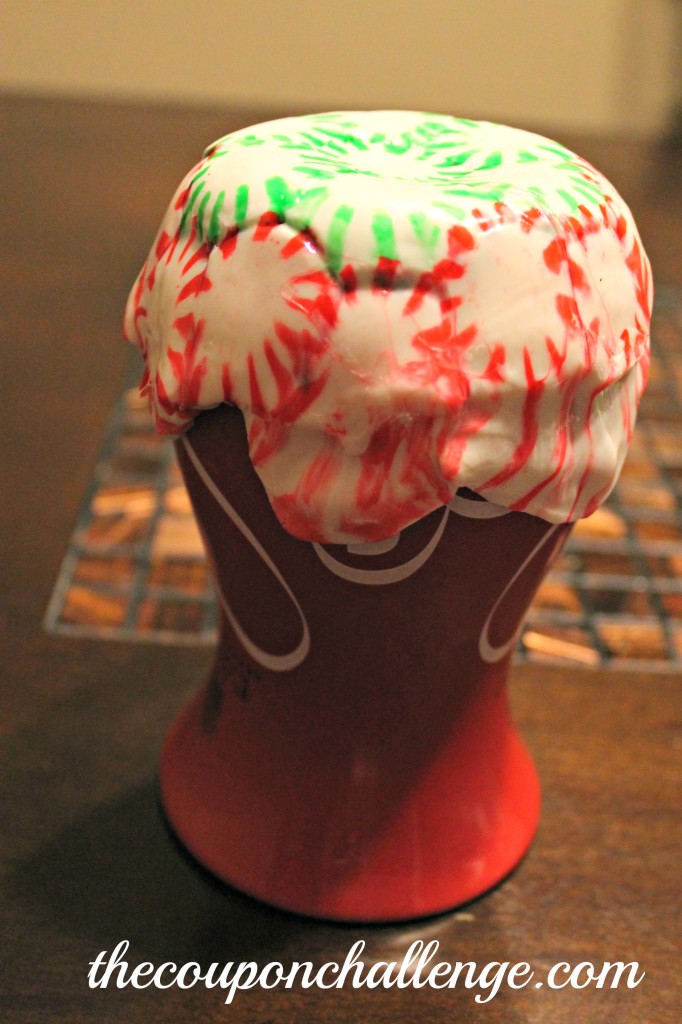 2. Once cooled, remove from mold and parchment paper, and refrigerate.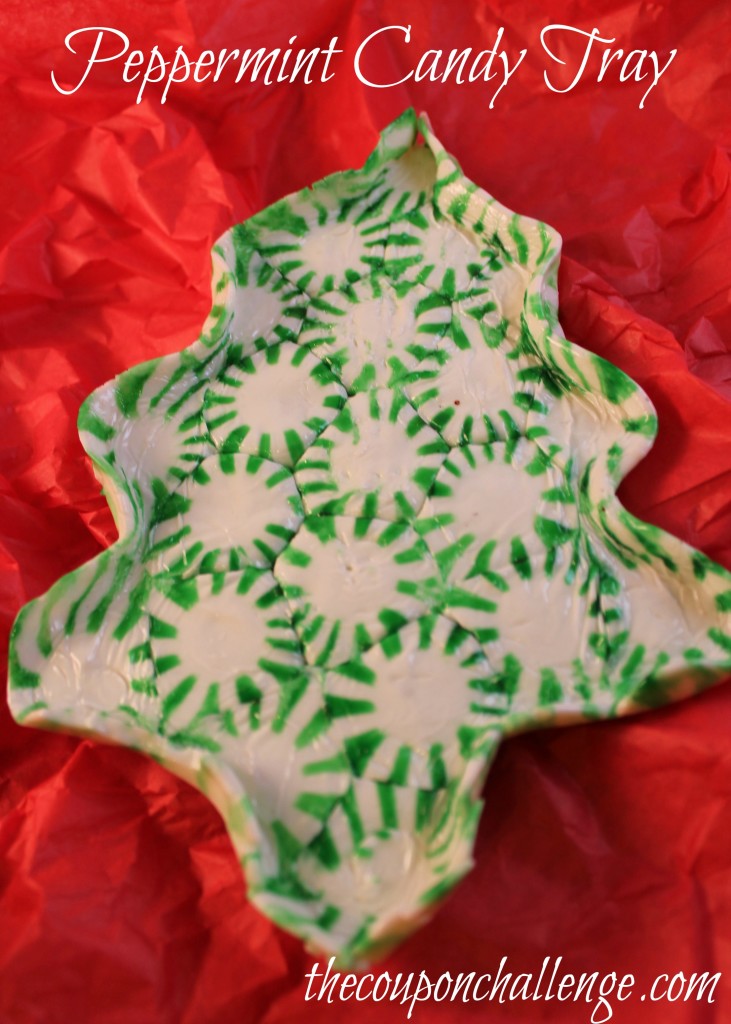 To Mold a Tray:
1. Gently fold the edges of your design up to form a small edge. Once you are happy with the shape, allow to cool completely.
2. Once cooled, remove from parchment paper and refrigerate until you are ready to use.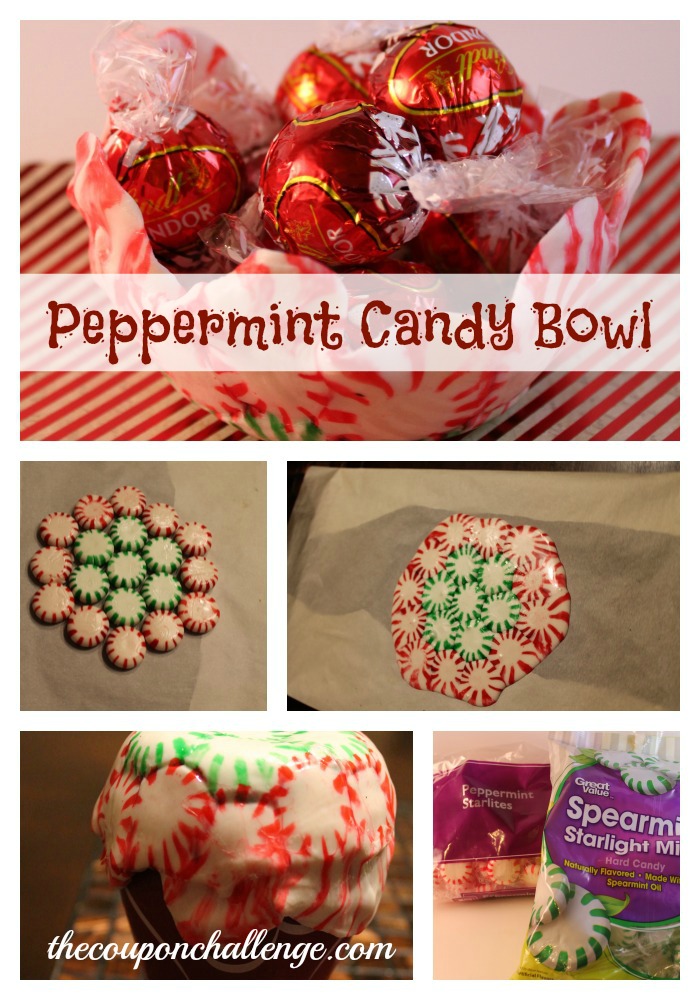 Which of these Peppermint Candy Crafts is your favorite?
*If it's still sticky, you can place it in the fridge for an hour or so or dust it with a little corn starch.
You may also enjoy my Gingerbread House!