Looking for another great recipe to use all that Rice Krispie Treat cereal that you can usually find on a good sale?  These Christmas Rice Krispie Treat Ornaments are sure to be a huge hit.  So get the kids in the kitchen and start Holiday baking!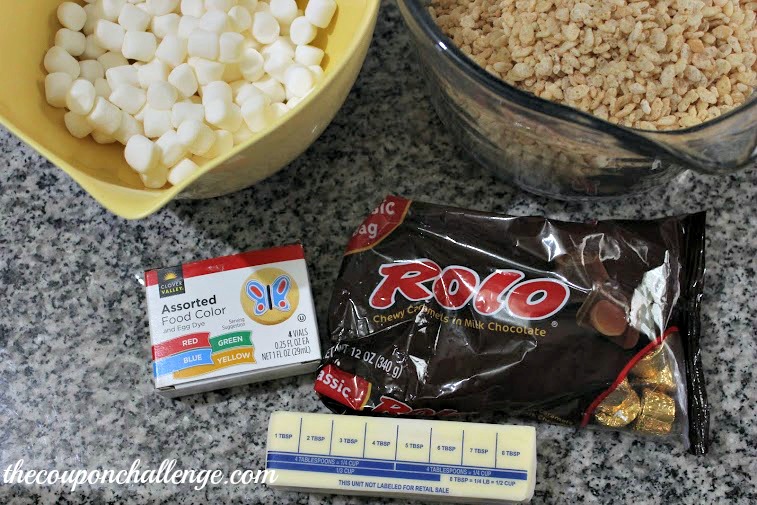 INGREDIENTS
3 tbsp Butter
6 cups Rice Krispies Cereal
10 oz Marshmallows
Green Food Coloring
Red Food Coloring
Rolo candies
DIRECTIONS
In a medium saucepan, melt half the butter over low heat.
Add half the marshmallows and stir until completely melted.
Stir in enough food coloring to make the marshmallows very green.
Remove from heat.
Add half the Rice Crispies cereal and stir until cereal is well coated.
Prepare a sheet of wax or parchment paper.
Butter a your hands or use wax paper to press the mixture into 2″ balls and place on wax paper.
Press a Rolo into the top of each.
Repeat this process with the other half the ingredients and the red food coloring.
Allow to cool.
Looking for more recipes?  How about these Mini Pumpkin Pie Sugar Cookies!