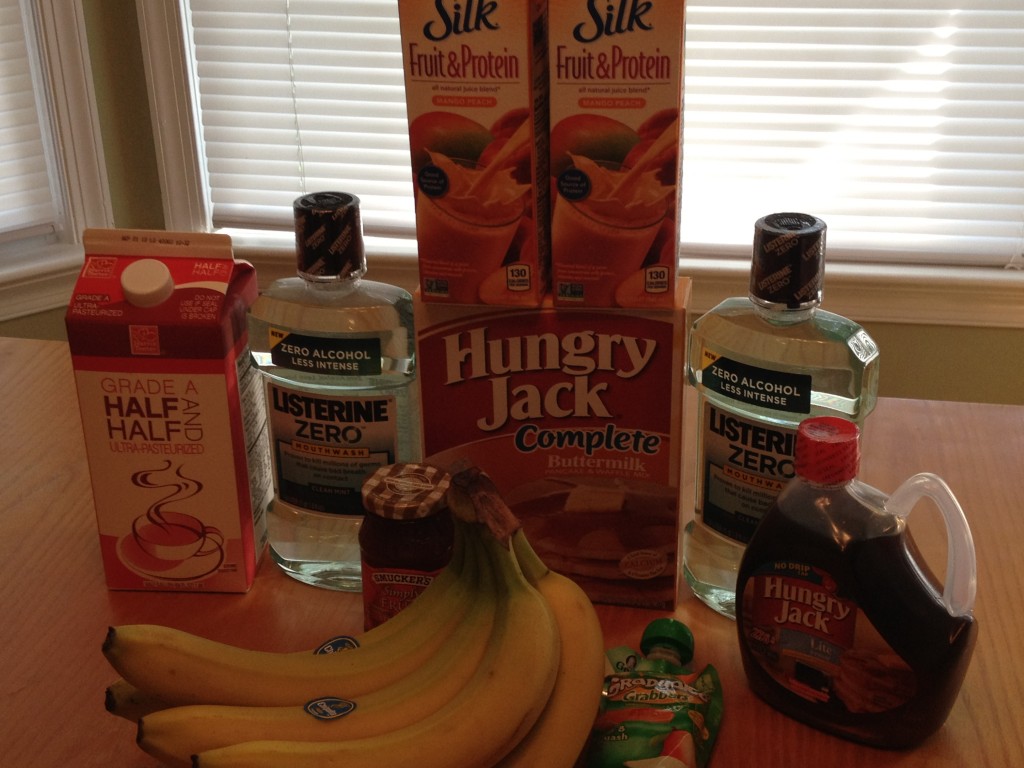 I went back to Harris Teeter for more Super Doubles this morning. They were busy bees restocking, but I still wasn't able to get some of the items I wanted.  I'm hoping a big shipment will come in tomorrow.  I also forgot to bring my All Detergent coupon and Nutella coupon, so that is also on my list for tomorrow.
You can see all the matchups here except:
Listerine Zero or Antiseptic 1L $2.89
Use $1/1 Listerine printable or more coupons
Final: $0.89 each
Hungry Jack Pancake Mix $2.29
Hungry Jack Syrup $3.29
Use $2 off both mix and syrup from the August All You Mag
Final: $1.58 for both
Smuckers Simply Fruit $2
Use $0.75/1 Smuckers printable
Final: $0.50 each
*Smuckers Grape Squeeze is only 3/$5 ($0.17 each after coupon)
Total Paid: $10.77
Total Saved: $23.54
*Not as good as my first trip, but I spent $4.69 on creamer and $1.68 on bananas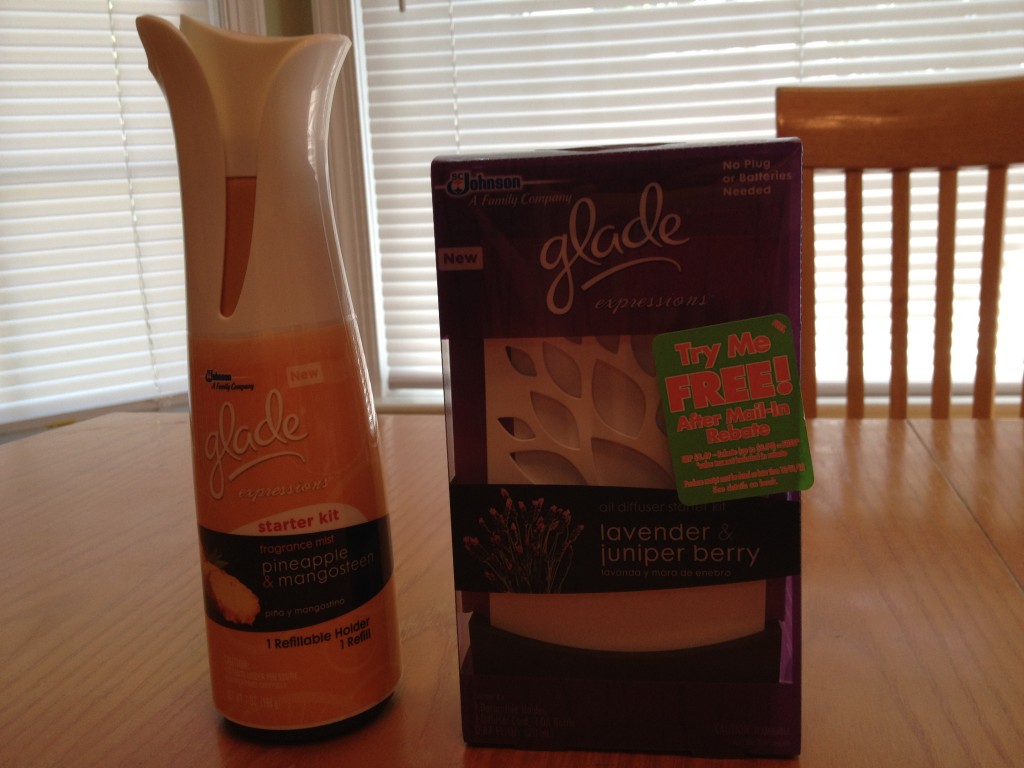 I also went to Target for the FREE Glade and the Five Star Notebook deal.  Unfortunately, they were sold out of all but one wide-rule.  I did pick up that 1 for Monkey and 3 college-rule for myself.
Glade Expressions Fragrance Mist $2.99
Use $3.00 off Glade Expressions Fragrance Mist
FREE after coupon!
Glade Expressions Oil Diffuser Kit $5.99
Use $5.00 off Glade Expressions Oil Diffuser kit
Look for Try Me Free Mail In Rebate on Package (not on all packages)
Spend $0.99 OOP and submit for $5.99 MIR
*Pictures came out super dark.