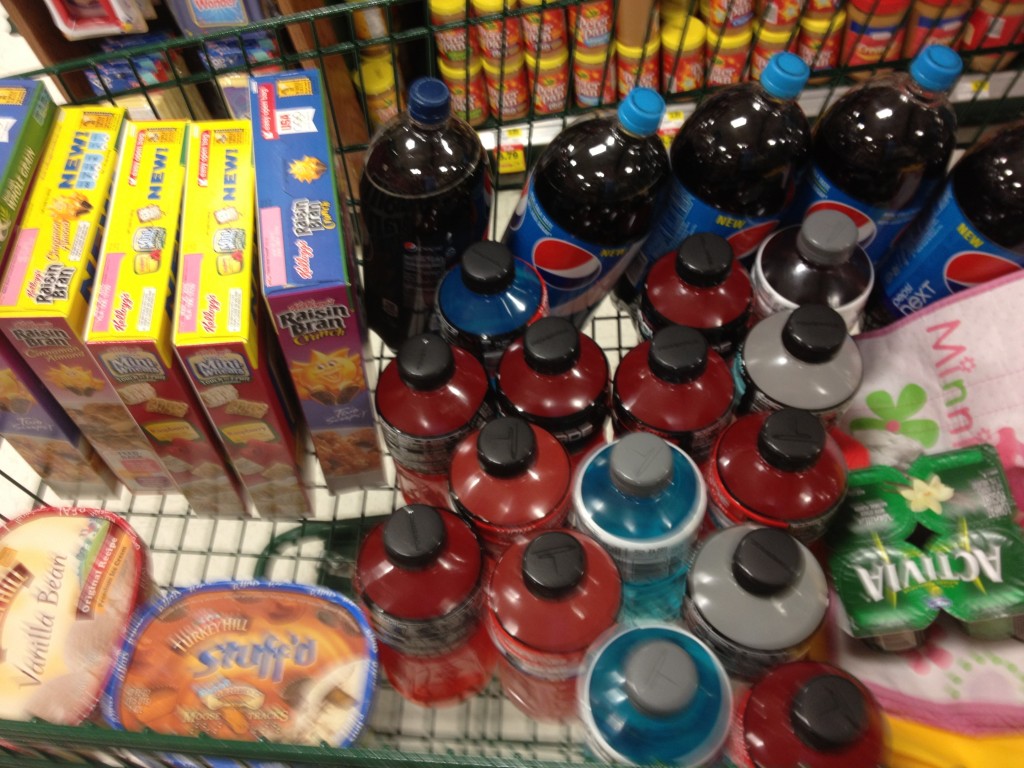 I have 3 shopping trips to share with you all today.  This is my Farm Fresh cart, but I had to exchange a Pepsi for a Dr. Pepper since I didn't realize that was part of the promotion.
Total Paid: $25.07
Total Saved: $26.45
Earned $10 CAT's ($5 for Kellogg's & $5 for Powerade)
Mt. Pleasant didn't have the Purell, so I went to Battlefield S.  They had Purell Bonus packs! I paid $0.66 for 2 Purell 10 oz (with 2 little bonus bottles)!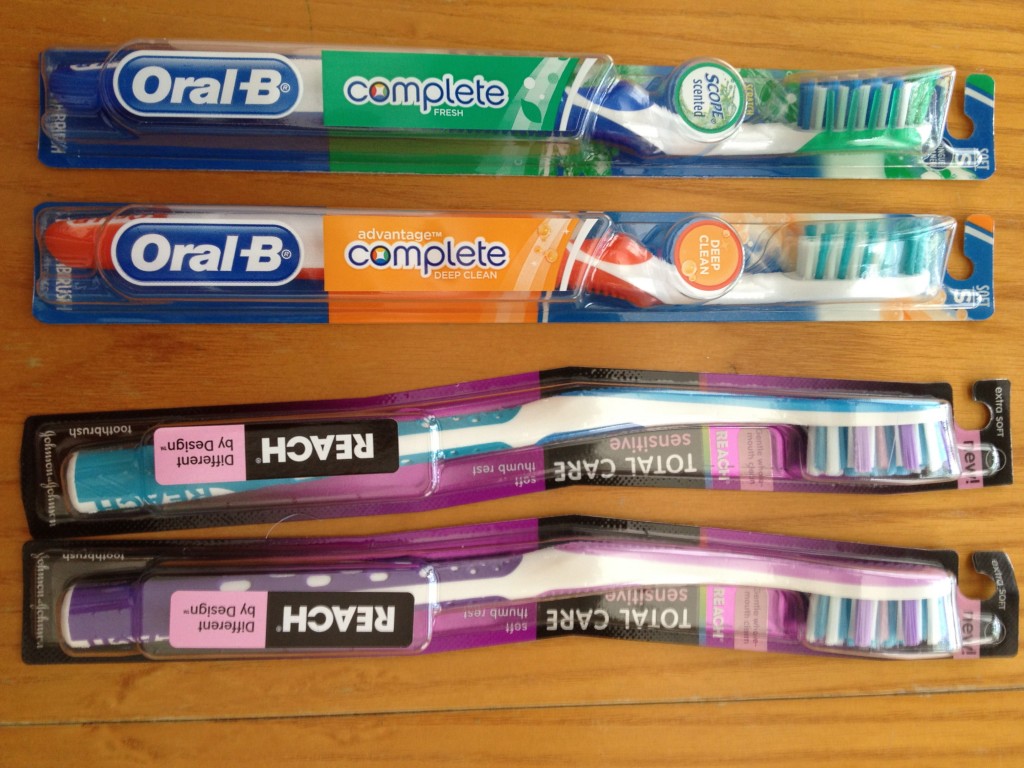 I also went to Rite Aid yesterday to score Moneymaker toothbrushes after coupons and +UP Rewards:
2 Reach Toothbrushes (limit 2) FREE after stacked coupons
2 Crest Complete Toothbrushes $3 each – $1 from RA Oral health coupon booklet = $2 OOP each, earned $3 +UP each
Total Paid: $4.50
Total Saved: $7.49
Earned $6 +UP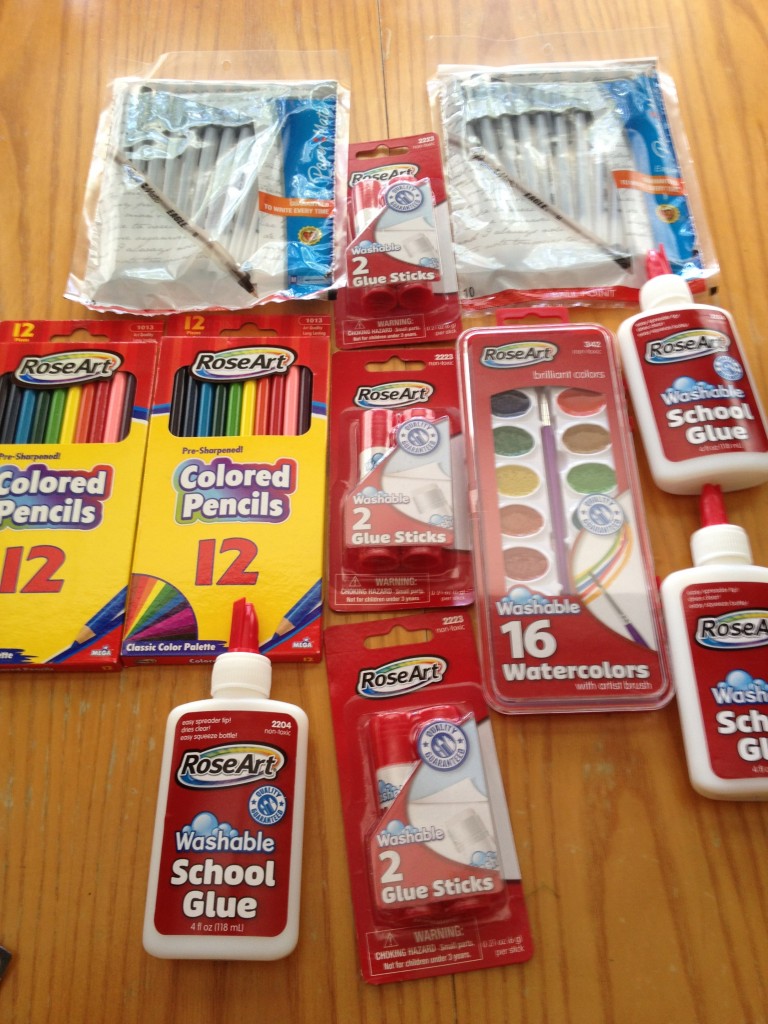 I made a quick trip to Target for a few school supplies as well.  I used 3 RoseArt coupons and 2 PaperMate coupons for my trip.
3 Glue Sticks FREE
3 Glue Bottles $0.02
2 Colored Pencils $0.04
1 Paint $1
2 PaperMate Pens FREE
– $0.05 for bag
Total Paid: $0.95
Total Saved: $5.94
How did you do?