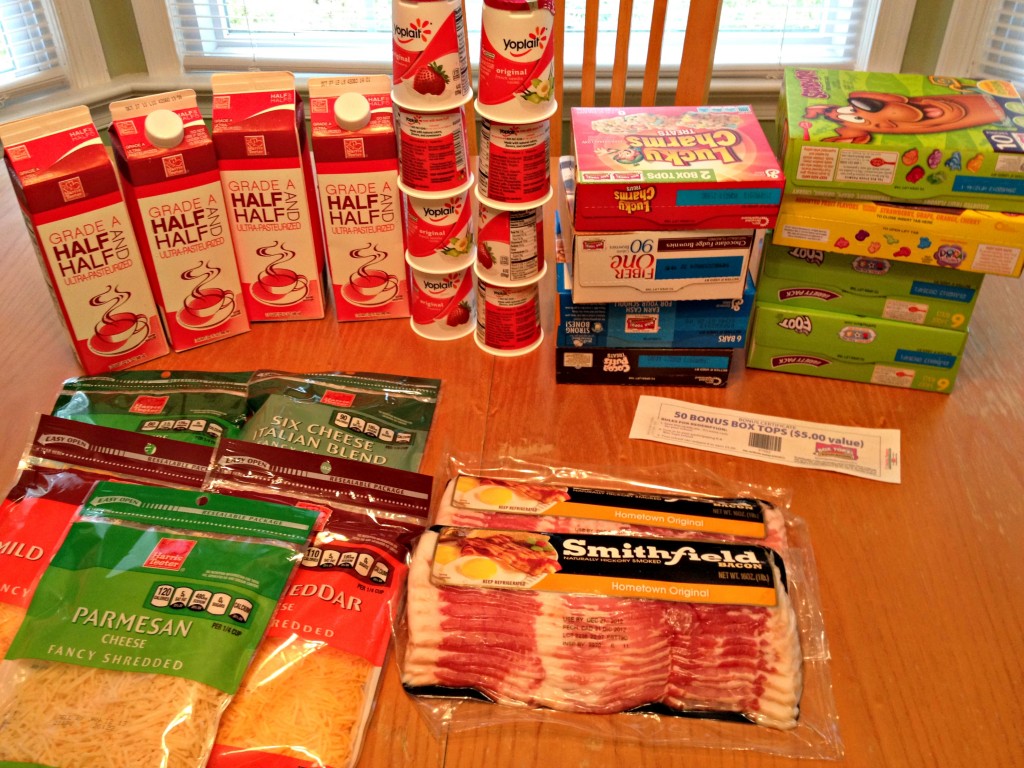 I shopped at both Harris Teeter and Farm Fresh this morning.  I ended up spending more than I had intended, but I was able to stock up on some needed items.  I'll be back to HT to do the GM deals again.
4 Creamer $7.88
4 Fruit Snacks $1.50 (used 2 $0.50/2 and -$0.50 evic coupon)
3 Cereal Bars FREE (rang up $2)
1 Fiber One Brownie FREE (-$0.50 evic coupon)
5 HT Cheese $5.30
2 Smithfield Bacon $3.98
8 Yoplait Yogurts $2.60 (-$0.40 evic coupon)
Total Paid: $21.83
Total Saved: $43.76
Earned $5 Bonus Box Tops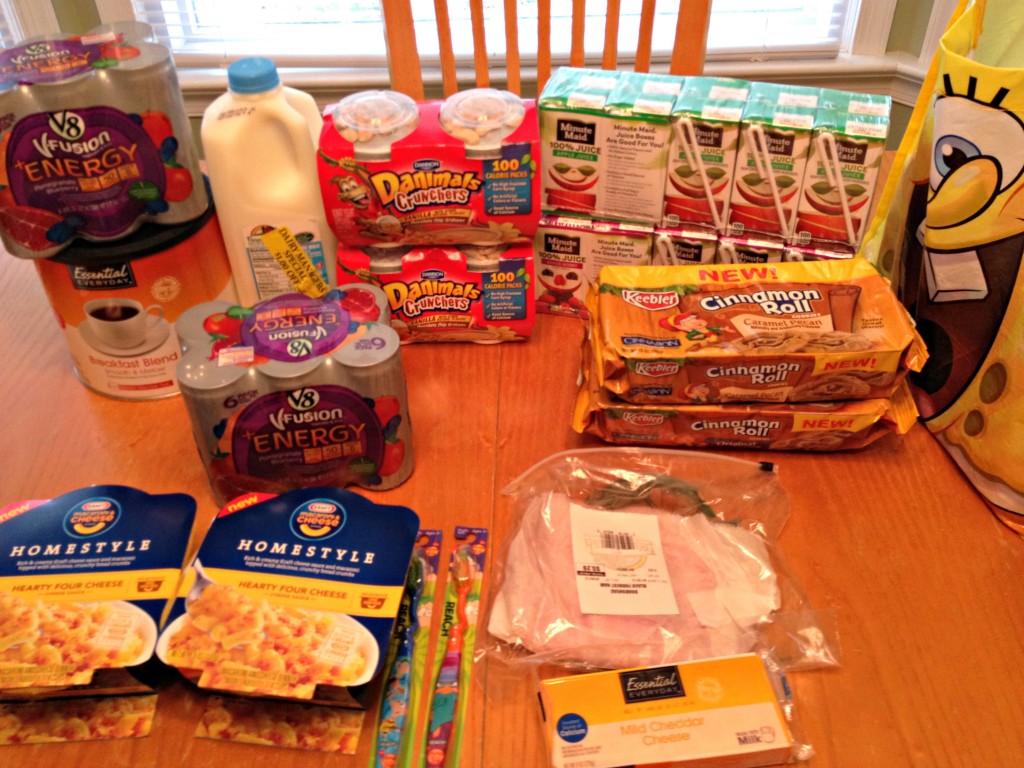 I'll head back to Farm Fresh later in the week for the produce deals.
FF Coffee deal of day $3.99
2 Keebler Cinnamon cookies $1.18
2 Minute Maid Juice Boxes $2.98
8 Powerade $4
2 V-fusion cans $2
2 Mac and cheese bowls $1
Deli Hame $5.29
FF Block Cheese $2
FF Milk $1.99 – $1/1 peelie = $0.99
2 Dannon Crunchers $1
2 Reach Toothbrushes FREE (still on sale from last week)
Total Paid: $25.31
Total Saved: $25.80
Share your shopping trips