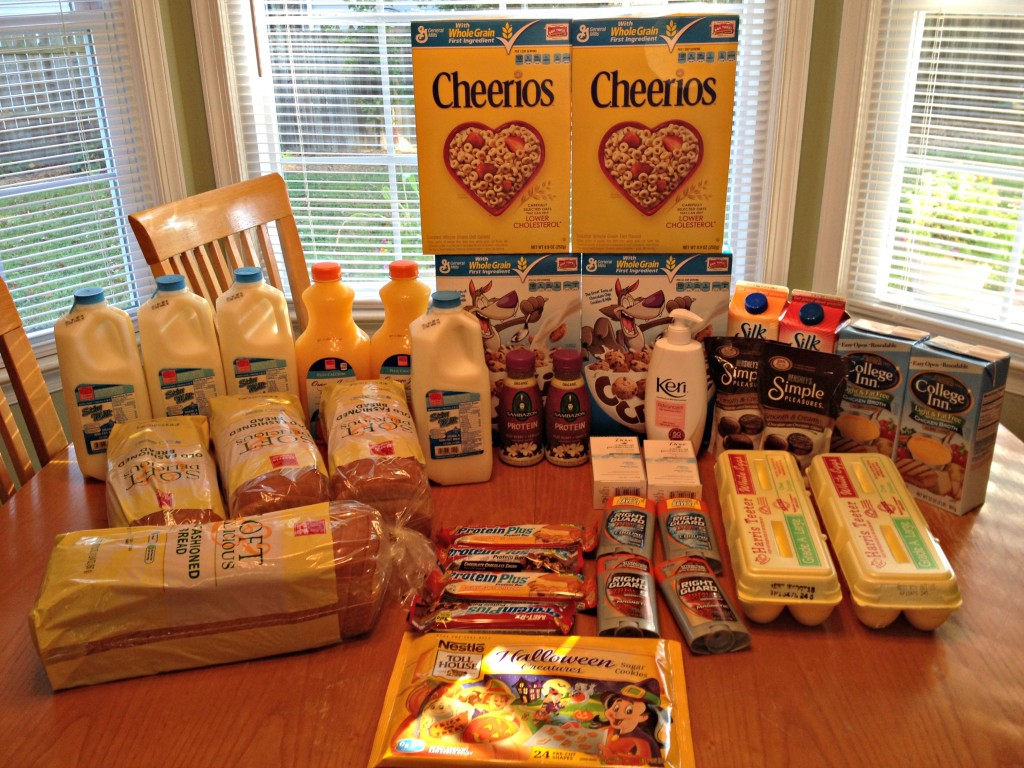 I ran up to Harris Teeter for Super Doubles as soon as I got Monkey on the bus.  Everything was stocked, so I managed to get a bunch of great deals even though I have a higher OOP than I like.  I purchased a lot of the e-VIC deals today, used a Raincheck for Keri lotion and purchased Rite Guard Deodorant for $1 over my goal price.  Hubby told me to throw the Speed Stick away and get him better deodorant.  So I did (bought him a new kind, donated the Speed Stick) 🙂
I realized when I got to the store that my Kens Marinade coupons were missing.  Apparently, they fell off my desk because there was a pile of coupons on the floor when I arrived home *groan*  Also, make sure to check the e-VIC coupons.  I saved an additional $0.50 on the Cheerios and $0.55 on the Nestle Cookies that LuLu just had to have.
Get your Harris Teeter Matchups here and here and Farm Fresh here
Total Paid: $35.53
Total Saved: $79.60
I also popped into Farm Fresh.  I only purchased the Fresh Express Salad Deal of the Day, 1 Carefree and 9 Yogurts (1 was Simplait so was free).  I paid $3.90 OOP.  I picked up a Raincheck for both the Carefree and Reach Kids Toothbrushes.
How did you do?