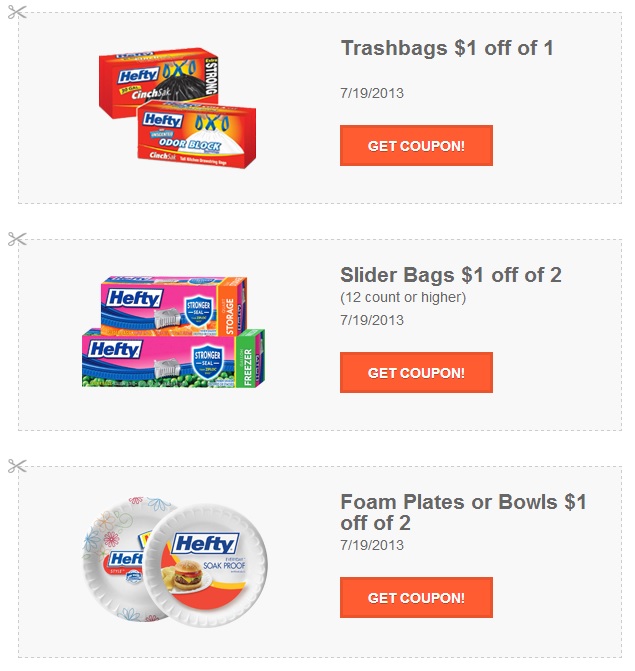 New Hefty Coupon available to print! Go HERE to grab yours. 
Hefty Trashbags $1 off of 1
Hefty Slider Bags $1 off of 2 (12 count or higher)
Hefty Foam Plates or Bowls $1 off of 2
If you needed trash bags right now, you could grab a box at Farm Fresh for just $5.89 after doubled coupon – not a bad price if you're running out.
Thanks, For the Mommas!