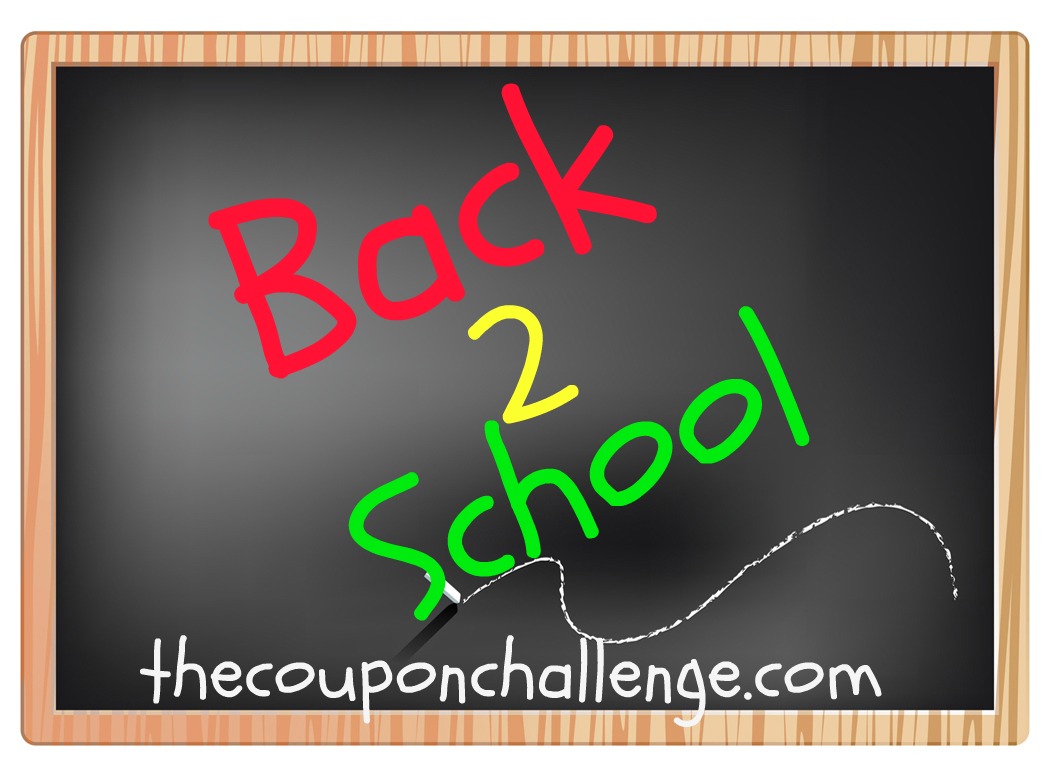 Here are the best Office Depot school Supply deals for the week:
10 Cent Deals (Limit 3):
Office Depot® Brand Acrylic Ruler (Limit 3)
Office Depot® Brand 6″ Protractor
50 Cent Deals (Limit 3):
Wilson Jones™ 1″ Flexible Poly Binders
Scholastic Glue Sticks 4-PK – White
BIC® Wite-Out® Correction Tape – Very good price!
Dollar Deals ($1, $3 and $5):
Some of these dollar deals are a very small discount. I have starred the deals that are 50% off or better.
$1 Deals:
*Office Depot® Brand Hole-Punch with Padded Handles $1
Elmer's® Washable School Glue $1
Office Depot® Brand 12″ Wood Metal-Edge Ruler $1
$3 Deals:
Fiskars® 7″ Student Scissors
Scotch® Reusable Adhesive Shapes 18-PK
Scotch® Magic™ Tape In Dispensers 2-PK
Fashion Clipboard
3M™ Duct Tape
$5 Deals:
*Swingline® SmartCut® Personal Trimmer
*Scotch® Stiletto Tape Dispenser With Magic™ Tape
*Swingline® 545™ Desk Stapler Combination Pack With Staples And Remover
Post-it® Pop-up Note Dispenser, Heart
Other Sale Items:
Notebooks, Comp Books, Pencil Pouches, Folders, Binders & Pencils Starting at $0.49
Sharp® Scientific Calculator $1.99
Personal Care™ Aquarium Hand Soap $1.99
Softsoap® Aquarium Design Hand Soap $2.99
Personal Care™ Classic Hand Sanitizer With Flip Top $2.99
Office Depot® Brand Unscented Facial Tissue 3-PK $3.19
Office Depot® Brand School Copy Paper $4
$4 Locker Accessories
SanDisk® 8GB Cruzer® USB 2.0 Flash Drive $6.99
Emtec Animals & Looney Tunes 4GB USB 2.0 Flash Drives $7.99
Texas Instruments® TI-84 Plus Silver Edition Graphing Calculator $119.99 (after $10 pre-paid mail-in Savings Prepaid Visa)
Texas Instruments® TI-84 Plus Graphing Calculator $99.99 (after $10 pre-paid mail-in Savings Prepaid Visa)
Texas Instruments® TI-Nspire™ CX Graphing Calculator With Color Screen $139.99
25% OFF Assorted Backpacks $9.74 – $69.74
40% Off Pens, Markers, Highlighters, Pencils & Crayons (Reg. $4.19 – $19.99)
-Crayola, Uniball, Pentel, Bic, Expo, Pilot and Sharpie pictured.
$0.75/1 Uniball Product 06/08/2012 Printable
Purell® Instant Hand Sanitizer $3.99
$1/1 Purell Product, 8 oz+ 06/08/2012 Purell
$1/1 Purell Product (IE), 8 oz+ 10/24/2011 Bricks
Final price: $2.99
Kleenex® 2-Ply Facial Tissue 2-PK $3.99
$0.50/3 Kleenex Boxes, 50 ct+ or $0.50/1 Bundle Packs 07/08/2012 SS Insert (exp 08/12/2012)
Final price: $3.49
Thanks, The Prudent Patron!
Looking for more Back-to-School Saving Ideas?
See More Back-to-School Deals & Coupon Matchups!