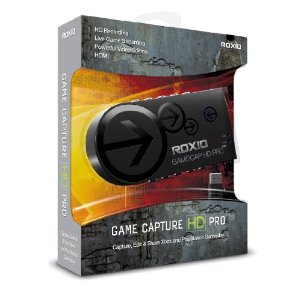 I had a request for a good price on the Roxio Game Capture HD PRO.  The lowest price I can find is $127.49 through the Roxio website.  You need to use the 2 Roxio coupon codes below to get this price!
Save 15% off your entire purchase with code ROXIOSTORE15
FREE shipping on all orders with code ROXIOFREESHIP
You could also purchase from NewEgg for $129.99
Capture gaming footage in HD (up to 1080 30p/1080 60i), with HDMI or Component input and output. No gameplay interruption.
Stream gameplay and commentary live–directly to TwitchTV
Edit H.264-encoded game videos and add transitions, picture-in-picture, soundtracks, special effects, text and voiceovers that match gameplay
Share videos with one click to YouTube, Facebook or RoosterTeeth
Easy set-up between your console, TV and PC. Includes hardware, software and a USB cable. No power adapter required.