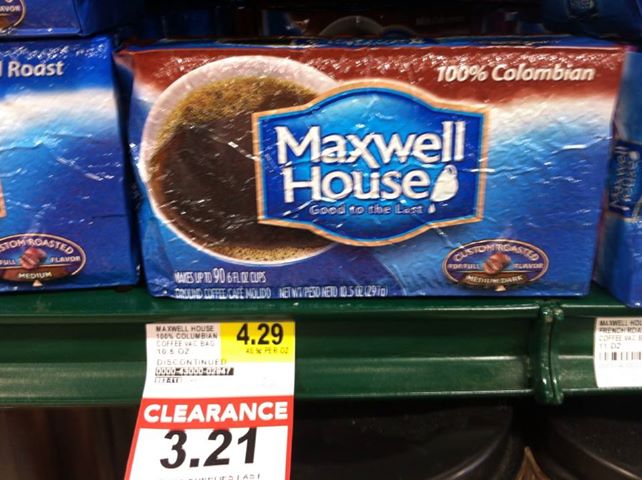 Select Maxwell House On Clearance at Farm Fresh!!
I found this deal yesterday at my Farm Fresh in Hampton.  This is the 100% Colombian Maxwell House 10.5 oz that is being discontinued and is on clearance for only $3.21.  I had the $1.00/1 Maxwell House printable and got this for a mere $1.21!!!  Always keep an eye out for clearance stickers while walking through your stores!
This is why I prefer the Binder Method of organizing my coupons.  I have all of my coupons with me while shopping and when I come across clearance or unadvertised deals I can snag them up.  Had I just had the coupons that I had planned to use yesterday, I would have missed this deal!!!
Maxwell House 100% Colombian 10.5 oz $3.21
Use (1) $1.00/1 Maxwell House (I'm not sure if this is still available since I have already printed mine)
Final= $1.21