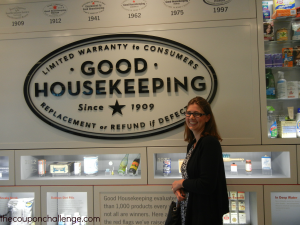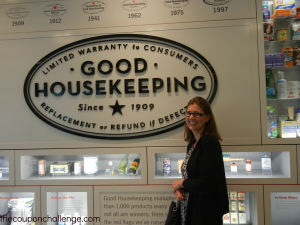 I've had a subscription to Good Housekeeping Magazine for as long as I can remember. Not long after I was married, my Mother-in-law purchased me a subscription. It was one of those things that just started showing up in my mailbox monthly, and I had no clue where it came from. Months later my Mother-in-law asks if I'm enjoying my subscription.
Ah Ha! The case of the mystery subscription is solved!
Having the opportunity to tour the Good Housekeeping Research Institute as part of of the SUPERVALU Essentials Everyday event was an amazing opportunity! First of all, the Hearst Building is an architectural dream. Not only is the building itself visually appealing; it is the most "green" building in New York City.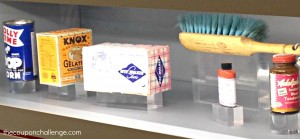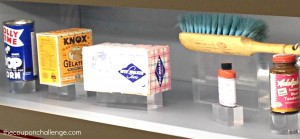 After heading up the elevator you enter the sleek, glass surround office of the Good Housekeeping Research Institute. Upon entering , one is greeted with a huge seal representing the Good Housekeeping Seal of Approval. Surrounding the seal are various products that have met the rigorous requirements to gain the seal. Rolling images of past Good Housekeeping Magazine editions are even displayed. I was quiet intrigued with the magazine covers from years past.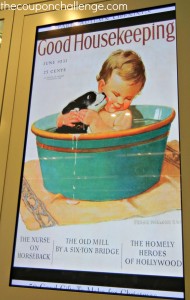 We learned a brief history of how and why Good Housekeeping Magazine was established in 1885. At the time of inception, there really weren't guidelines for products.  There was no way for consumers to know which products they should purchase or even if the product worked as claimed.  The Good Housekeeping Research Institute is dedicated to improving the lives of consumers by providing product education and evaluation.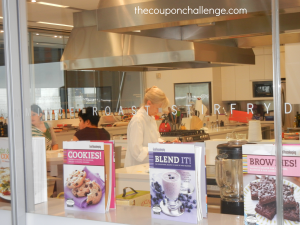 I can definitely tell you that products endorsed my Good Housekeeping have truly been tested and put through the ringer so to speak. Experts such as Chemists and Textile Professions use cutting edge technology and hands on human testing to thoroughly evaluate each product.
A few pictures of what I enjoyed seeing: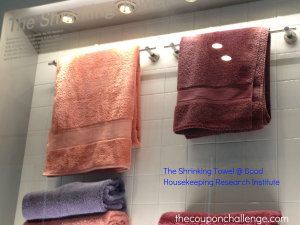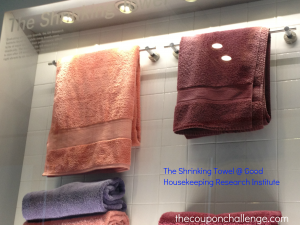 Towel shrinkage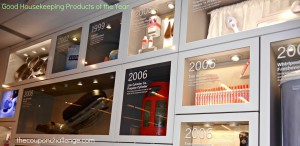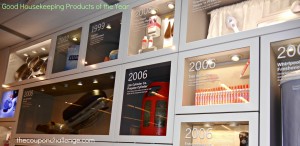 Good Housekeeping Top Products of the Year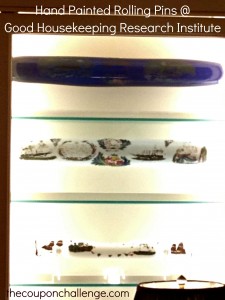 Antique Hand-painted Rolling Pins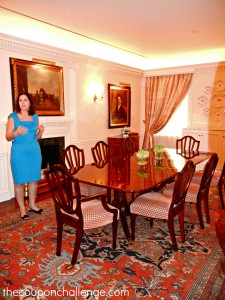 Good Housekeeping Dining Room
I can honestly say that I have a new found respect for the hard work and effective research that goes into the products featured in Good Housekeeping Magazine. I will be more conscientious of products that display the Good Housekeeping Seal of Approval and those that rank high on product comparisons.