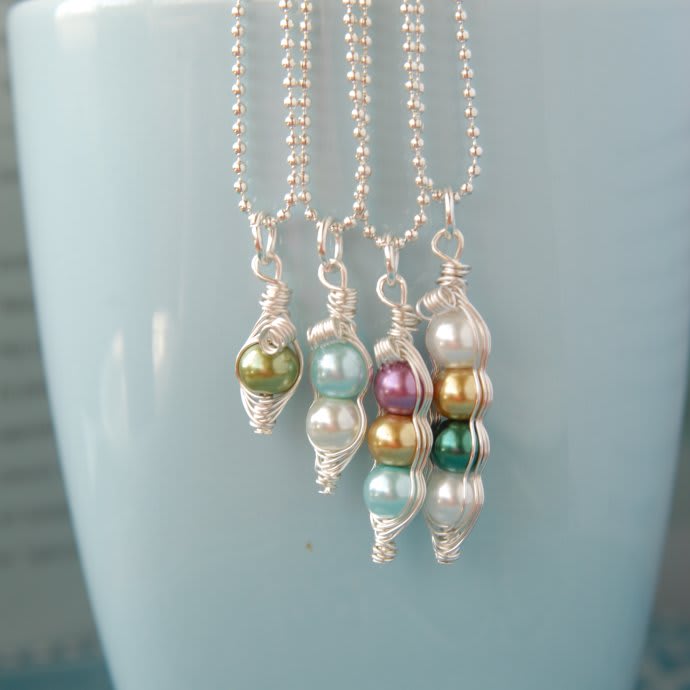 Looking for a Valentines gift idea? Get the Custom Mama's Sweet Peas Necklace for just $9.99 shipped – was $24.99!
Peapod necklaces are a popular gift for mothers because they capture the sweet bonding that occurs between mothers, children, and siblings.  Like peas in a pod, your family couldn't be closer and this love will only grow stronger with each passing day.
Using glass pearls, silver charms, and jewelry wire I've created a custom necklace that allows you to express your family members' unique personalities in this simple pendant.
You might also like: