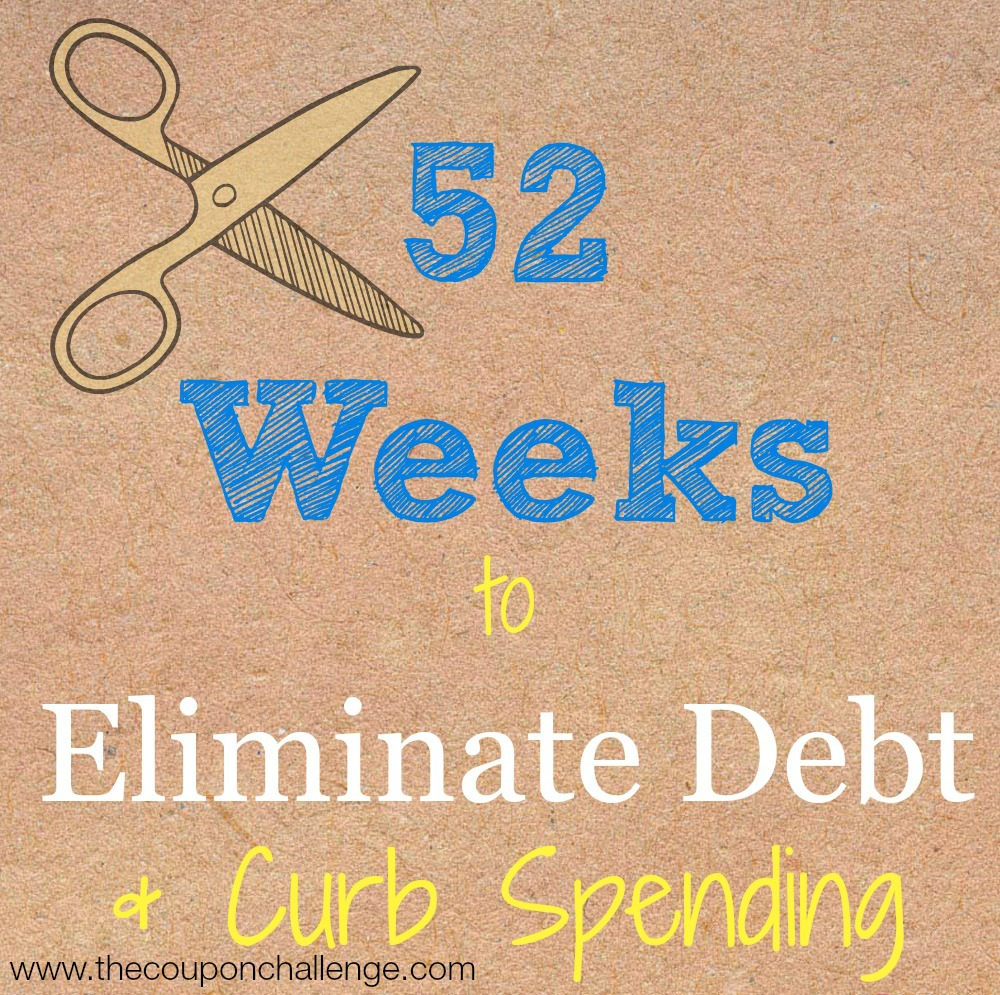 You are reading Week 4 of 52 Weeks to Eliminate Debt & Curb Spending.  Please read the overview here to learn more about the series & get your FREE financial planner.  If you just joined us, please start with week 1.
We talked last week about making a debt payment plan.  This week we are going to focus on determining what debt you should pay off first.  We will also discuss 2 different methods – debt avalanche and debt snowball.  This is one of the most important questions to ask as you begin changing your financial strategy.  You really want to make the most of your money, and these tips will help you to do that.
So, What Debt Should We Pay Off First?
There are often debates about whether you should begin paying more toward your lowest account balance (debt snowball) or the balance with the highest interest rate (debt avalanche).  While both are great options, it can easily depend upon the individual income availability to go toward debt relief.
Pay anything that is in arrears first.  This should always be your first focus when getting rid of debt.  If you have any account that is currently behind on payments paying it first should be your goal.  That includes things like utilities, mortgage, car payments and any credit card or lender.  Get caught up on any outstanding accounts before you focus on paying more toward paying off debt.
Compare difference in lowest balance and interest rates.   This is where you have to evaluate and crunch numbers.  If your lowest balance is current and the minimum monthly payment is less than the interest fees,  you should be paying on your higher interest balance each month. This is known as the debt avalanche method.  You are essentially paying off the most expensive debt first.
While paying off your lowest balance (snowball method) may feel good, if the monthly minimum payment is nominal and the interest accumulated on that balance is less than your higher interest rate debt then you might want to shift focus and pay off the higher interest rate first.
Example of Debt Avalanche:
Putting $500 towards a $3,500 credit card bill with an 19% interest rate will save you far more money than paying off a $500 bill at 6% interest.
Everyone wants to pay off the lowest balance first (snowball method), and in many cases that is a reasonable method to take. This is personally the method I used.  My credit card interest rates were similar and the next bills were significantly more, such as my car payment.  Plus, I'm someone that needs to see bills being crossed off my debt list to remain focused on the end game.
If you decide to pay off the higher interest rate balance first, consider celebrating milestones (paying off $500, $1,000, etc).  This will help you stay focused, so you don't lose steam and stop paying extra money each month toward debt.
Is the Debt Avalanche or Snowball Method better for you?
Determine what method is right for you with these questions:
Debt Snowball:
Do you need see results faster to stay on track?
Are you someone that needs motivation to stick with the plan?
Do you just want to eliminate debt, but not really care about getting into the thick of the numbers game?
Do you just want a simple plan to follow without spending hours at the calculator?
Have you tried other debt repayment plans and not stuck with it?
Debt Avalanche:
Do you have the discipline to continue paying off debt even when you're not seeing any debt completely eliminated?
Are you a numbers cruncher?
Are you happy to take longer to see results if it means more money saved in the end?
But here is another option – you can combine the two methods.  Have your cake and eat it too, so to speak.  Create a plan that works for you.  Whatever works for you.  It's your debt repayment plan after all!  Create a plan that you can stick with long-term.
Mathematically, the savings of paying off higher interest rates is greater, but not if you can't stick to the plan.  Part of the physiology of the snowball method is that you are more likely to stick with a plan if you are motivated by "quick wins" by eliminating small balances.
Regardless of the method you chose, any additional monies devoted to a debt are good progress toward getting rid of your debt and finding financial freedom.  Just paying down a little bit of debt NOW is a step in the right direction!
Week 4 Challenge:
Determine what debt repayment method is right for you.  Do you want to follow the debt snowball or debt avalanche method?  Once you've decided which method to use, write down the debts in order of repayment and start eliminating your debt!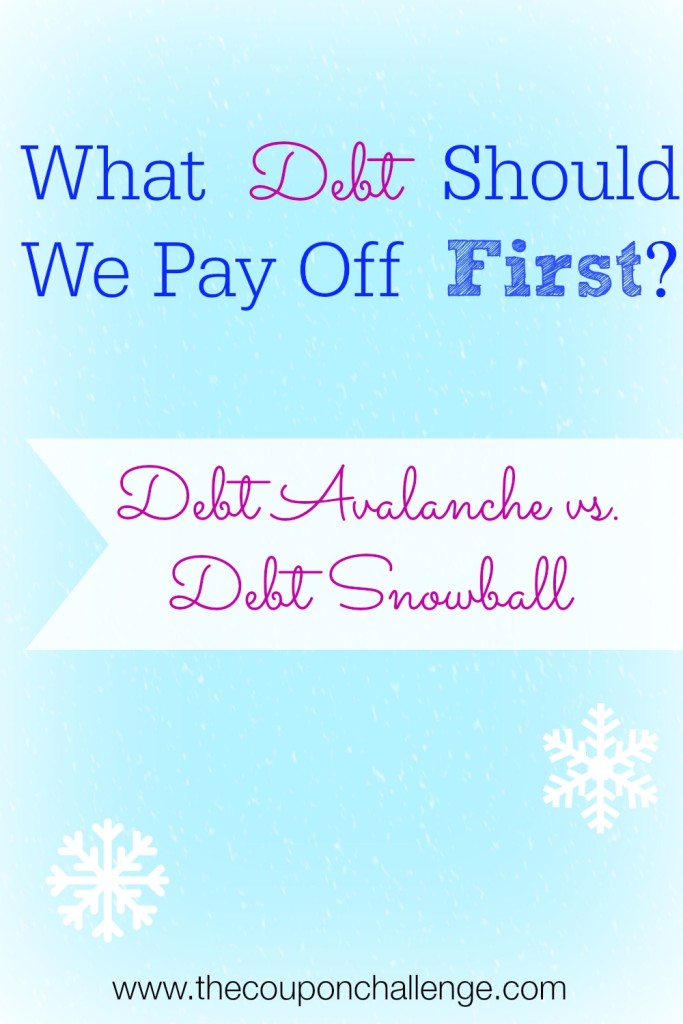 Disclosure:  I am not a financial adviser nor do I have formal financial training.  All articles are for informational purposes only and should not be interpreted as financial advice or consultation.  Please consult your account and/or financial adviser before making changes to your finances.  All situations are different, so please consult a professional to determine your individual needs.