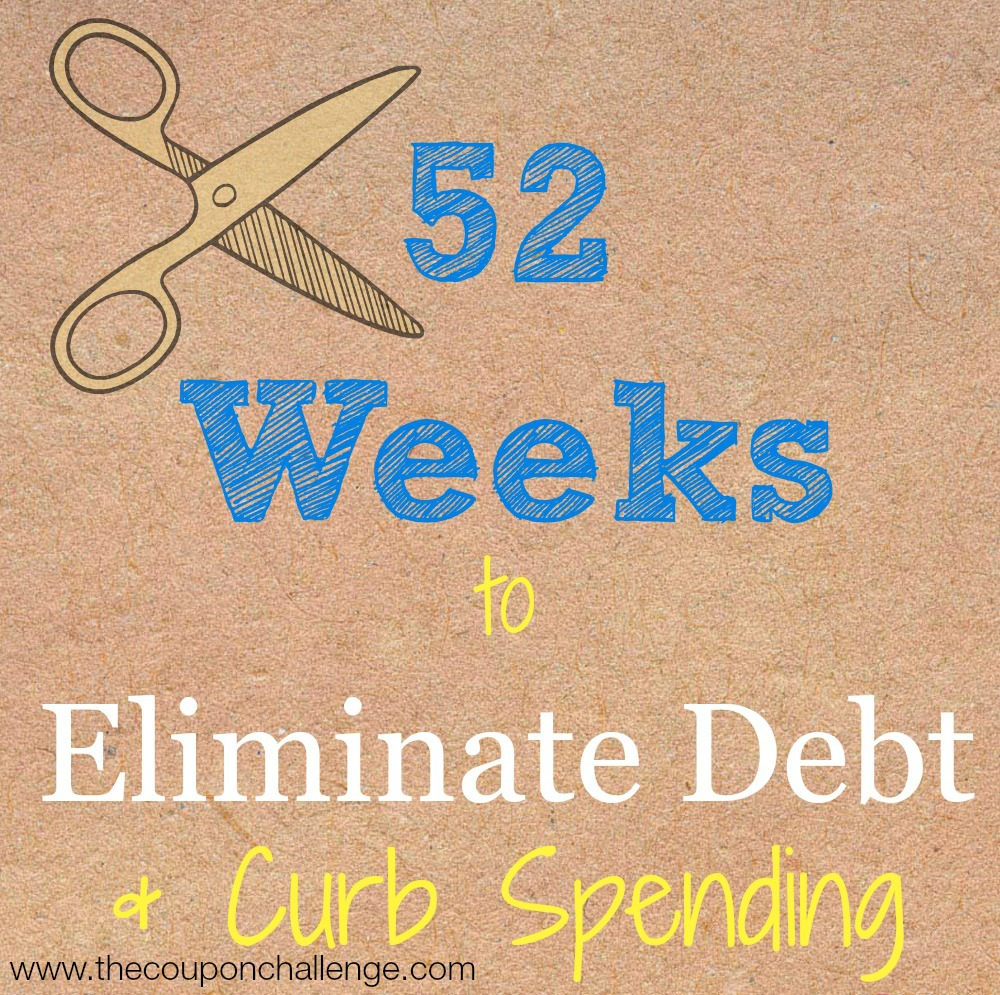 You are reading Week 22 of 52 Weeks to Eliminate Debt & Curb Spending. Please read the overview here to learn more about the series & get your FREE financial planner. If you just joined us, please start with week 1.
So far this year we have covered budgeting, negotiating terms with your creditors, and even getting serious about your expenses. This week we are going to look at knowing when you should refinance. This is topic is usually looked at when you are working on your credit score, debt relief or simply trying to be more responsible with your money.
When interest rates have dropped significantly. Watch interest rates on housing mortgages. If you purchased at a higher rate than is currently available, you may wish to consider a refinance. Being able to get a significantly lower rate can offer you thousands of dollars in savings over the course of your mortgage repayment.  This can lower your monthly payments as well as the overall amount you have to repay.
When refinancing would give you funds to pay off debt at higher interest rates. While you may hate to extend your mortgage, there are often options to use your equity to actually finance for more than the original loan and give yourself funds to pay off debts that are carrying a higher interest rate.
When you are in debt and have decent credit, but feel yourself struggling to keep on top of everything, a refinance to get money that will pay off other debts can be a great choice. In the process, you must establish better financial practices and not recreate the debt you just paid off.
Make sure it is fixed interest rate and has no balloon payment.
Remember you can always pay more to your principle each month than what is owed.  Don't go for a shorter term loan that will lock you in on paying a higher monthly or bimonthly payment.
Make sure the loan repayment will be lower than your current mortgage and loan repayment.
When you are working to get rid of debt, you must look at all options available. Knowing when you should refinance could make or break your financial life. Finding extra funds that you can pay off debt and create lower monthly payments at better interest rates is one of the best and easiest ways to get rid of debt.
Week 22 Challenge:
Discuss ALL options with your lender and financial adviser before making a decision.  Consider the added expenses of refinancing and what those fees will do for your total mortgage amount and monthly payments.
We looked into refinancing our home a couple of years ago.  After weighing all the options including our homes current value and how long we planned to stay in the home, refinancing wasn't a wise option for us.   Knowing when you should refinance is all about doing the research and crunching the numbers.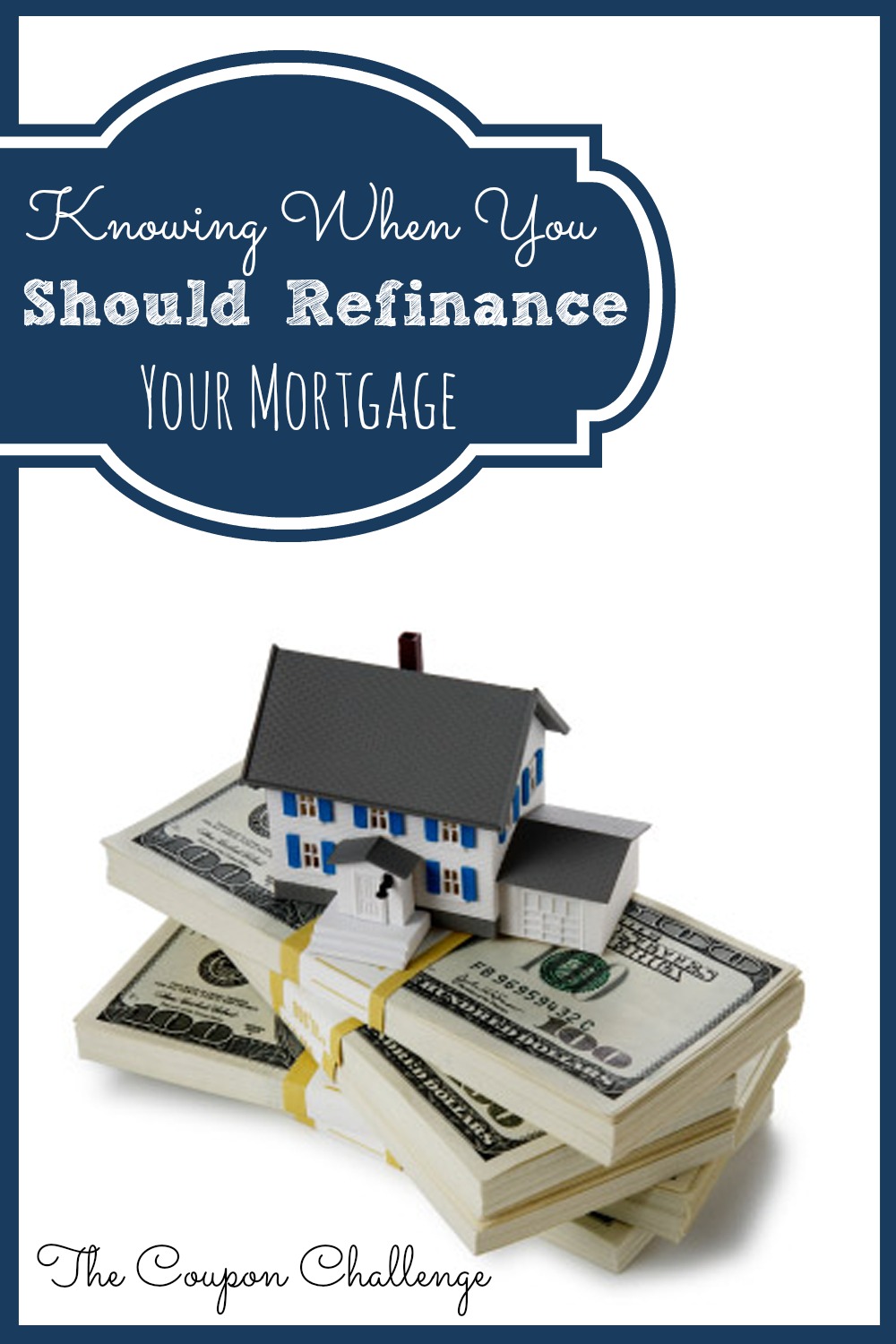 Disclosure: I am not a financial adviser nor do I have formal financial training. All articles are for informational purposes only and should not be interpreted as financial advice or consultation. Please consult your account and/or financial adviser before making changes to your finances. All situations are different, so please consult a professional to determine your individual needs.