My husband LOVES white chocolate. Seriously, he thinks it should be it's own food group. If you're looking for a new (and delicious) dessert recipe, give this White Chocolate Cranberry Blondies Recipe a try!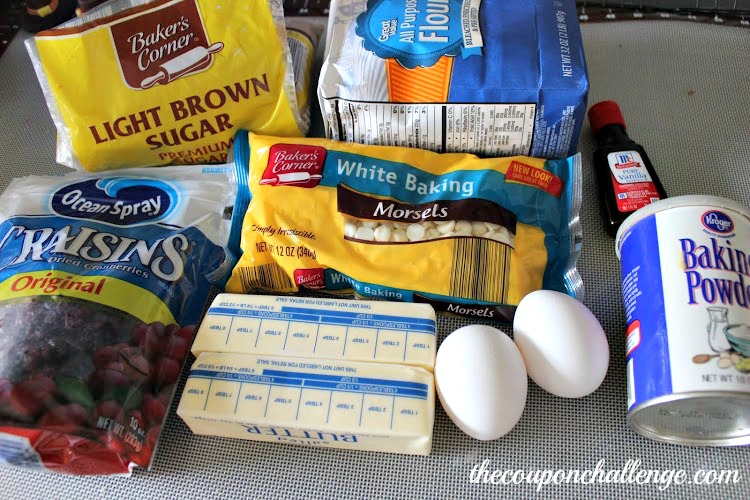 White Chocolate Cranberry Blondies Recipe:
INGREDIENTS
3/4 cup softened Butter
1 1/2 cup Brown Sugar
3 tsp Vanilla
1 Egg
1 1/2 cup Flour
1 tsp Baking Powder
1/2 tsp Salt
1 cup Dried Cranberries
1 cup White Chocolate Morsels
DIRECTIONS
Preheat oven to 350.
Line a medium pan with parchment paper.
Soak cranberries in bowl with hot water for 3 minutes.
Drain water from cranberries.
Cream butter and brown sugar.
Add vanilla and eggs.
Mix flour, baking powder and salt.
Combine dry ingredient mixture into wet ingredient mixture.
Add cranberries and white chocolate morsels.
Turn out mixture into the pan and press evenly.
Bake 20 minutes until the top is a lightly browned.
Cool for 30 minutes and cut into squares.
Share your thoughts on this White Chocolate Cranberry Blondies Recipe
Looking for more recipes? How about my Cranberry Pound Cake or White Sangria Recipes?