Disclosure: I received the cake pictured to facilitate this review. All opinions are 100% my own and may differ from others.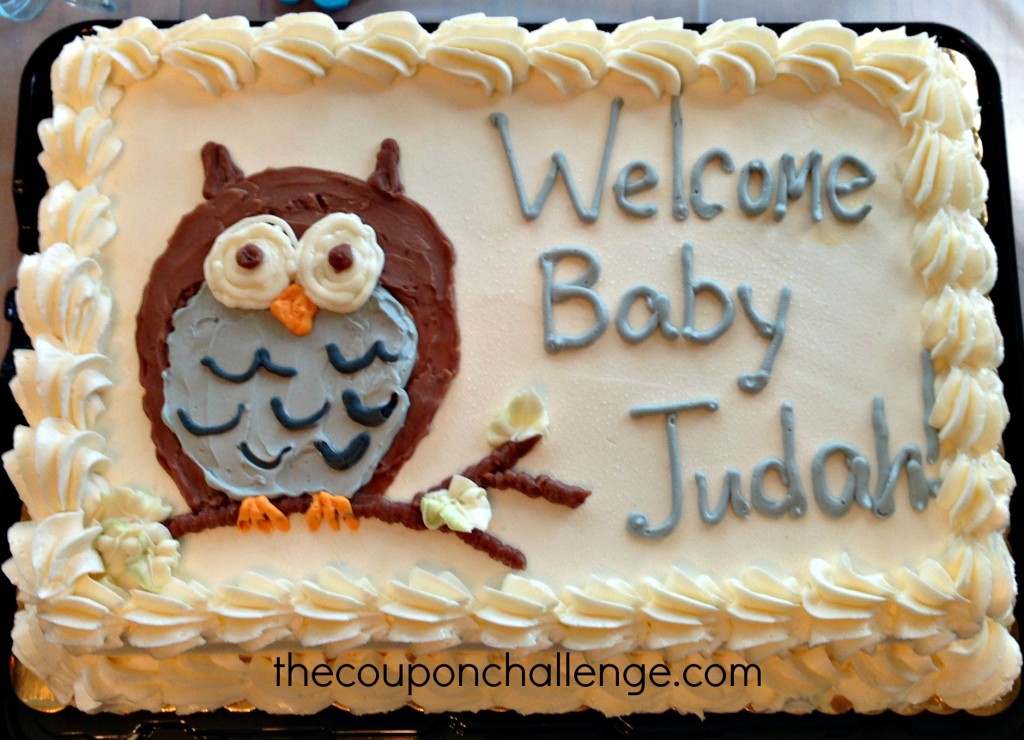 Did you know Whole Foods Market makes custom cakes?
I didn't until I was shopping several weeks ago and overheard a customer placing an order for her daughters birthday cake.  I realized then that my sister-in-laws baby shower cake had to come from Whole Foods.
I was surprised the cakes were so reasonably priced.  I had excepted a pricey cake being that it was all-natural.  But even better than the price is the taste!  I can't even tell you how many times the shower guests commented about how good the cake tasted or asked where I had purchased it.  It was moist and the icing was sweet without being overpoweringly sugary (I'm not usually a fan of icing.)
Placing the order was also super simple.  I ordered in-store at the Virginia Beach location about 4 days prior to the shower.  The bakery attendant asked a few questions such as chocolate or vanilla, icing flavor, writing, special occasion, etc.   I told her it was for a boy baby shower with an owl theme.  I honestly had no idea what to expect since this was my first time ordering a cake from Whole Foods.
Look how CUTE the cake turned out! 
I loved the owl with the blue writing to welcome my nephew!  It was a perfect centerpiece to the table and the guests that only eat organic/natural products were able to enjoy the baby shower cake as well.
Whole Foods also has Vegan cakes, so you don't have to worry about any dietary restrictions on cake orders.
Have you ordered a custom cake from Whole Foods?