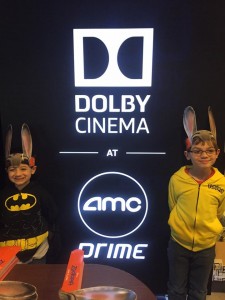 Yesterday the family and I were able to see Disney's new movie Zootopia at Dolby Cinema at AMC Prime.  The theater provided an amazing movie going experience!  The reclining seats were not just huge, but very comfortable as well.  Each seat's position could be controlled easily and I liked that the armrests were also able to fold all the way up so that my 5 year old could snuggle close during the few scary parts of the movie.  The sound of the movie theater was outstanding and you could even feel certain scenes from Zootopia via the vibration feature the seats have!  If you have a chance to visit the AMC Prime theater, you definitely should-It was one of my favorite trips to the movies! Just check out what the inside of the theater looks like! How could you not want to watch a movie here?!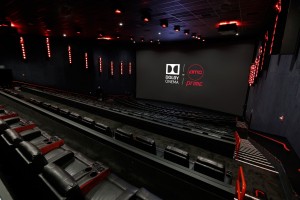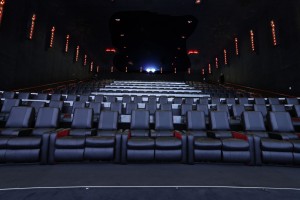 Here's a bit more about Dolby Cinema at AMC Prime:
Dolby Cinema delivers the total cinema experience. It combines powerful image and sound technologies with inspired cinema design to make every visit a completely captivating cinematic event. Dolby Cinema includes Dolby Vision—a state-of-the-art authoring and playback imaging technology that enables the cinema to bring the story alive on screen. Outfitted with Dolby Atmos, Dolby Cinema transports audiences into the movie with breathtakingly real sound that fills the cinema and flows all around them.
Now let's talk about the movie Zootopia- it was everything the kids and I had hoped for!  The entire family's favorite part was the sloth scene that has been advertised on the commercials.  That was one of many laugh out loud moments for parents and kids alike! Who can't relate to being stuck in the DMV office?!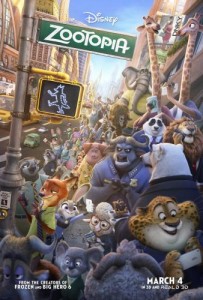 I really loved the messages of the movie that were shown via Judy Hopps character.  Without giving too many spoilers, Judy taught us that you can be anything you want to be, that we should all try to make the world a better place, and that change can start with each and every one of us.  When I asked both kids what they thought they could learn from the movie, they both said that "We can be anything we want to" so the movie did a great job of getting that message across to kids.  Zootopia did not disappoint with touching scenes, hilarious one liners, and even a few scary parts.  My 5 year old wasn't very keen on those parts so you may want to consider that when taking children younger than 6.  However, my 7 year adored the movie and wants to go see it again! He really enjoyed trying to help Judy Hopps and her friend Nick figure out the mystery in the movie. Here is a picture of Judy and Nick that give you an idea of houw their partnership begins: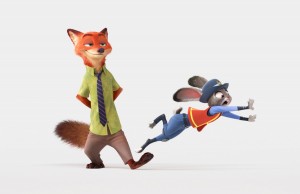 I loved the movie and will be happy to take him for a repeat viewing! Here is the official trailer for the movie in case you have not seen it yet:
All in all, our experience at Dolby Cinema at AMC Prime watching Zootopia was a great family day.  We were all able to enjoy a wonderful movie together in a super comfortable setting.
If you're planning to see Zootopia, or already have, be sure to click the links below to get your free coloring and activity sheets!
Zootopia Animal Tracks activity sheets!
If you want to experience the Dolby Cinema in the format I was able to at AMC Prime, here is a list of theaters across the country!
Arizona AMC Desert Ridge 18
Georgia AMC North Point Mall 12
Illinois AMC Hawthorn 12
New Jersey AMC Garden State 16
Northern California AMC NewPark 12
Southern California
Texas
Disclosure: This post is sponsored by Dolby Cinema™ .  All opinions are 100% my own and may differ from others. #Zootopia #DolbyCinema #ShareAMC