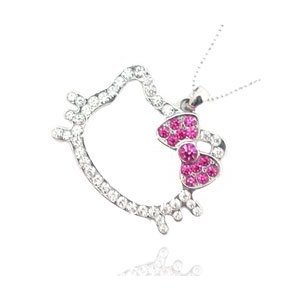 Looking for jewelry as a gift or stocking stuffer this year? Below is a round-up of some of the popular pieces still available and a few new items I found.
:: Hello Kitty Necklace – only one (not all pictured) sent randomly (seller's choice).
$4.79 shipped
:: Fashion Lady Charming Wood Dragonfly Pendant Necklace Lovely Style
$2.49 shipped
:: Court Table Key Pocket Watch Necklace Wall Chart Pendant Bronze
$4.17 shipped
:: SODIAL- Vintage style colorful Owl charm necklace
$1.01 shipped
:: Vintage Owl Pendant Long Bronze Chain Necklace Clothes
$1.37 shipped
:: SODIAL- Vintage Bronze Style Octopus Pendant Long Chain Necklace Party
$1.51 shipped
:: SODIAL- Fashion Bronze Peacock Feather Long Chain Retro Necklace
$1.89 shipped
:: One Pair Natural Feather Peacock Earrings
$2.59 shipped
:: Multi Vintage Colorful Crystal Peacock Bracelet Bangle By Buyincoins
$4.04 shipped
:: Bemaystar Women's Vintage Crystal Peacock Hair Clip Head Wear
$3.97 shipped
:: Authentic Diamond Color Sawirovski Crystals , Includes Sterling Silver Chain 18 Inches Rolo. Now At Our Lowest Price Ever but Only for a Limited Time!
$0.01 with $6.95 shipping
:: Fashion Lady Cute Nice Charm Lovely Heart Peacock Leaf Key Bangle Bracelet Chain
$2.25 shipped
:: SODIAL- Handlebar Mustache Vintage Adjustable Double Ring
$1.17 shipped
:: Lovely Vintage Jewelry Crystal Peacock Hair Clip
$1.54 shipped
:: SODIAL- Art deco black eye bronze owl vintage retro Long necklace jewellery pendant
$2.85 shipped
:: Fashion Vintage Bronze Chain Anchor Shape Pendant Long Chain Necklace Clothes
$4.99 shipped
:: Girls Necklaces (various prices)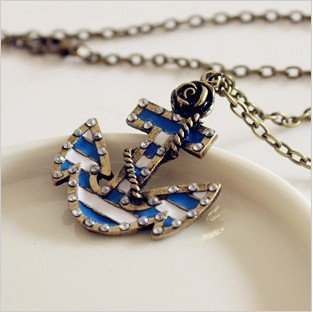 **Shipping from overseas will be delayed (expect 3-4 weeks for delivery)
Also see my Stocking Stuffer Car Decal Round-Up for more ideas!
Product prices and availability are accurate as of the date/time indicated and are subject to change. Any price and availability information displayed on amazon.com at the time of purchase will apply to the purchase of this product.