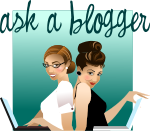 A fellow blogger asked me a question yesterday that I thought others might run across as well. The question arose from a requirement set forth in the terms for a sponsored post.
How do you make an image click through to a specific URL?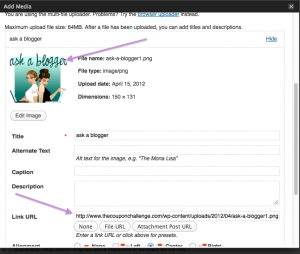 1.  Add the image into your Post Editor.
2.  Look for the Link URL and change it to your desired URL.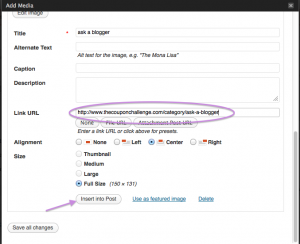 3.  Click to "Insert into Post."
4.  Preview your post and test the link to verify the URL is directing correctly.
It's that easy!
I've been required to change the image URL in a sponsored post using the required campaign image.  I would NOT change the image URL of a photo that I owned the rights to and have it be directed away from my page to a sponsors page.
You can view all our posts by searching Ask a Blogger.