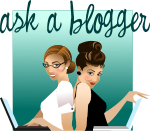 Are you looking to start a new blog or want to learn tips to take your blog to the next level?  The Coupon Challenge & Madame Deals have teamed up to share tips for new bloggers.
We've shared our tips and personal experiences through a series of weekly posts to help the new blogger navigate the fast growing world of blogging.  We share a new post every Sunday morning, so make sure to check back each week.
Getting Started:
What Would You do Differently if Starting a new Blog?
Tracking your Stats with Google Analytics
WordPress Tips:
What's the Difference Between WordPress.com & WordPress.org?
Our Experiences Migrating to WordPress From Blogger
Fees for Migrating to WordPress From Blogger
How to Write a Post in WordPress
How to Embed a Video in a Blog Post
How to Create A Drop-down Nav Menu in Thesis
WordPress Plug-ins to Help with SEO
How to Make a Screencast and Take a Screenshot
How to Open a Link in a New Window
How to Schedule a Post in WordPress
How to Add Images & Hyperlinks on a Post in WordPress
Attending Blogging Conferences:
Tips for a First Blogging Conference
What to Pack for a Blogging Conference
Tips for Shy Personalities at a Blogging Conference
How to Get a Sponsor for a Blogging Conference
Travel Tips:
More Tips to Blog While Traveling
Earning:
Making Money By Holding a Contest
Connecting with Other Bloggers to Earn Money
Social Media:
How to Make a Facebook Welcome Page
How to Increase Facebook Followers
How to Create Your Own Twitter Background
Linking to Updates on Facebook and Twitter
Google Friend Connect Ending in March 2012
How to Make a Pinterest Tab on a Facebook Page
More Tips:
10 Tips to Get Event Recognition
Advertising on a Limited Budget
How to Make a Blog Button with Grab Box
We also highly recommend Blogging with Amy and Savvy Blogging for more blogging tips and tricks.