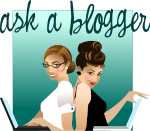 One of the handy tools in blogging to the ability to take a screenshot and a screencast.
A screenshot is capturing something shown on your computer screen to a static image file.  You are taking a snapshot (or picture) of your computer screen.
A Screencast is capturing a recording of your computer screen accompanied by audio.  The audio is a commentary of what is happening on the screen as it occurs.
Once you have taken a Screenshot of your computer screen, you can crop the image (if necessary) in a program such as Microsoft Office.

I personally use Jing.  It is a free service that allows the user to easily capture both screenshots and screencasts.  I have chosen to upgrade to JingPro for only $14.95 per year.  The upgrade has assisted with uploading my Jing Screencasts to the Coupon Challenge YouTube channel.
I also hear that Screencast-o-Matic is another good free service to use.
You can search all of our articles by typing in Ask A Blogger.