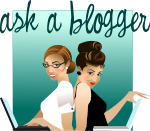 Where did my content go?
I've asked myself this question more times than I can count.   I have posts.  Many, many posts.   But they are not true content.
I've been writing quick deal posts, an occasional giveaway or time consuming store matchups.  Where is the substance?  Where is the advice, recipes and stories that I enjoy writing?
My blog content is in my head.   It is written in a notebook with a few ideas scribbled haphazardly here and there.  It is not on my website where it belongs.
Why?
I realized some time ago that I had lost focus.  I am still blogging about what I love – saving money.  But somewhere along the way I lost my passion.  Not my passion for helping others to save money, but the passion to take the time to sit down and write a good article.
So what happened?
The first answer is simple yet unbelievably complicated.   Life happened.
I was spending so much time blogging that I lost focus of the entire reason I worked from home.  My family.  Are there any bells going off in your head?  Cutting back on blogging to spend more time with my kids "forced" me to try and keep up the post volume in a shorter amount of time. It's not possible alone, so the content fell by the wayside.  I had intentions.  So many intention to write everyday and it just didn't happen.
Not to mention that there are so many deals!  I can't even scratch the surface of what I want to share.  I would need 20 clones to get that much done in a day.  At some point, I'm not exactly sure when;  I started posting only deals.  It's not that deals are easy to post,  just much faster than writing & editing an entire article.  Plus, most deals are short lived.  They are HOT.  They need to go up right now!
But wait.
How many deal bloggers are out there?  I don't even know.  A LOT!
I know I'm not the only deal blog people read, so why am I so crazy about getting those deals up?  I honestly don't know.  Habit?  The little voice in the back of my head that says I do need to contribute money to the family?
One thing I do know for sure is that I need to make a change.  I still WANT to post deals.  I still WANT to include the store matchups.
I NEED to get my content back.
There is also a bonus to adding content back on my site.  Adding strong, beneficial content will help with my SEO.  And that should help satisfy the little green voice in my head.
And it starts now (I hope).  I've spent about 20 minutes getting my article into first draft.  Now I need to run off to preschool pickup and keep my figures crossed that I'll actually complete the editing process this evening….
Do you need to get your content back?
You can view all our posts by searching Ask a Blogger.