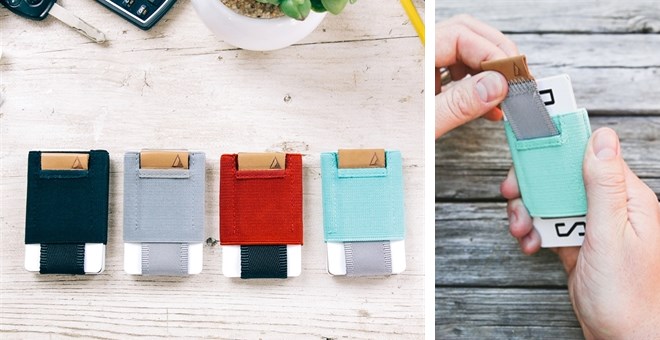 Get a jump on your Father's Day shopping with the The Basics Wallet for just $10.99 + Free Shipping – was $20!
PRODUCT DESCRIPTION
The BASICS wallet is perfect for both men and women. With Father's Day right around the corner it makes the perfect gift for any guy who needs to slim down his wallet, or is a great way to clean up your purse. The BASICS wallet is small and slim for the active lifestyle, and fits in most workout clothing, holding just what you need.
With The BASICS Wallet you get the best of both worlds: a slim profile and easy access to all of your cards. Our unique pull tab technology allows you to have easy access to the cards that you use most. With our built in pocket you also have room for cash and a key. Classy, professional, casual, or active—the BASICS wallet is right for any situation. Choose your favorite color, or buy multiple colors to match your style.
The BASICS Wallet comes in four colors: Black, Gray, Red, and Mint. Each wallet is made from a medical grade tight knit 2 1/2″ elastic band. Our quality leather is stitched tightly to our nylon strap material to offer you a unique and fun way to have access to all of your cards. With the ability to hold 4-14 cards, the only question to ask is how thick do you want your wallet to be?
The BASICS Wallet gives you immediate access to the card you use everyday. And then with just the pull of a tab you have access to your four most used cards. All of the other cards in between are easily accessed by fanning them out.
The BASICS Wallet is perfect for both men and women who are looking to slim down their wallet and get back to the BASICS with style.
Hurry – offer ends Wednesday, 5/18