Spring is in the air, and Easter is right around the corner.  Here is an adorable childrens Easter craft to do with your kids that is perfect for passing out at school, to friends or neighbors.
It's inexpensive so this is a project that is easy on your wallet and super fun to put together! Most craft items will probably already be in your stash. If not, they are all available at Dollar Tree.   Start asking friends, family, and neighbors to save their TP rolls if you don't already have a bunch hoarded away.  You can also cut a paper towel roll in half if you'd prefer not to use TP rolls.
If you want to avoid the candy craze they can be filled with a multitude of Dollar Store items- erasers, mini bubbles, crackers, hot wheels cars, balloons, or beads.
Children's Easter Craft Idea: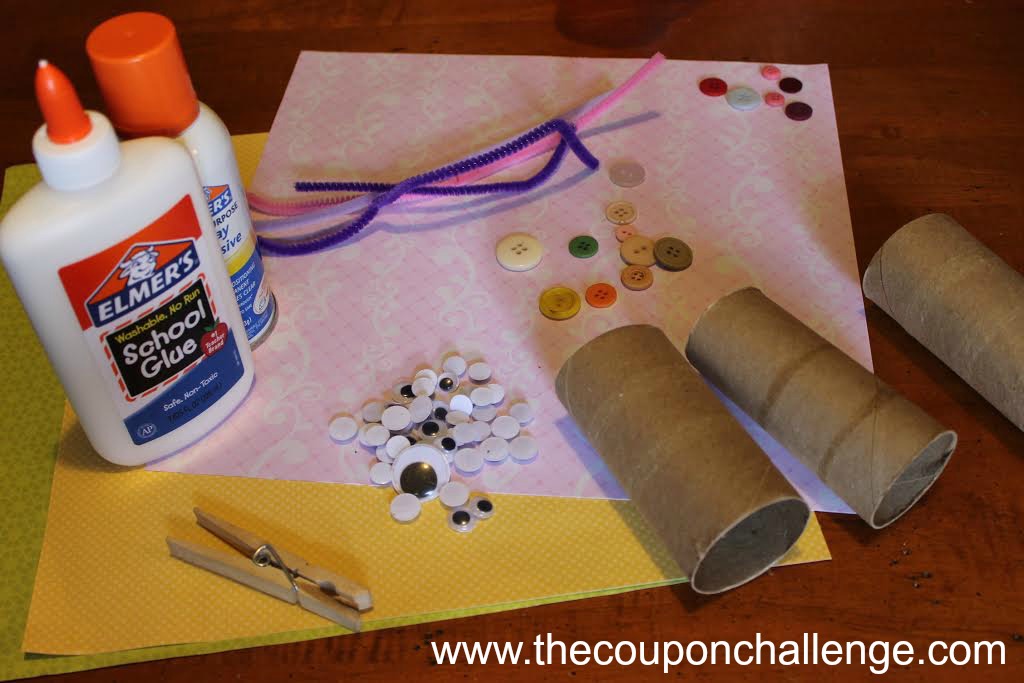 Supplies Needed:
empty toilet paper rolls (or paper towel roll cut in 1/2)
scrapbook paper
googly eyes
chenille stems
buttons
pompoms
glue/tape
tissue paper
Directions:
Measure and cut your scrapbook paper to fit the roll, my pieces were 6×6.  If you are using 12×12 scrapbook paper you could get 4 treat holders out of each sheet.
Wrap bottom half of roll with 2-3 layers of tissue, taping securely to form a bottom.
Wrap empty toilet paper rolls with scrapbook paper, making it even with the bottom edge, then tape or glue onto the back of roll.
Fold the top front of paper inward over the opening to create a flap, trim off paper around back and sides so there is just enough to match the opening size and shape.
Fold a chenille stem into a rabbit ears shape and tape inside the roll at the back.
Glue on googly eyes, a button nose, and a fuzzy pompom tail to the back.
Draw on a mouth and whiskers.
Fill your treat holder, fold over flap and secure with a piece of tape.
You could also use construction or wrapping paper to cover your rolls if you don't have scrapbook paper.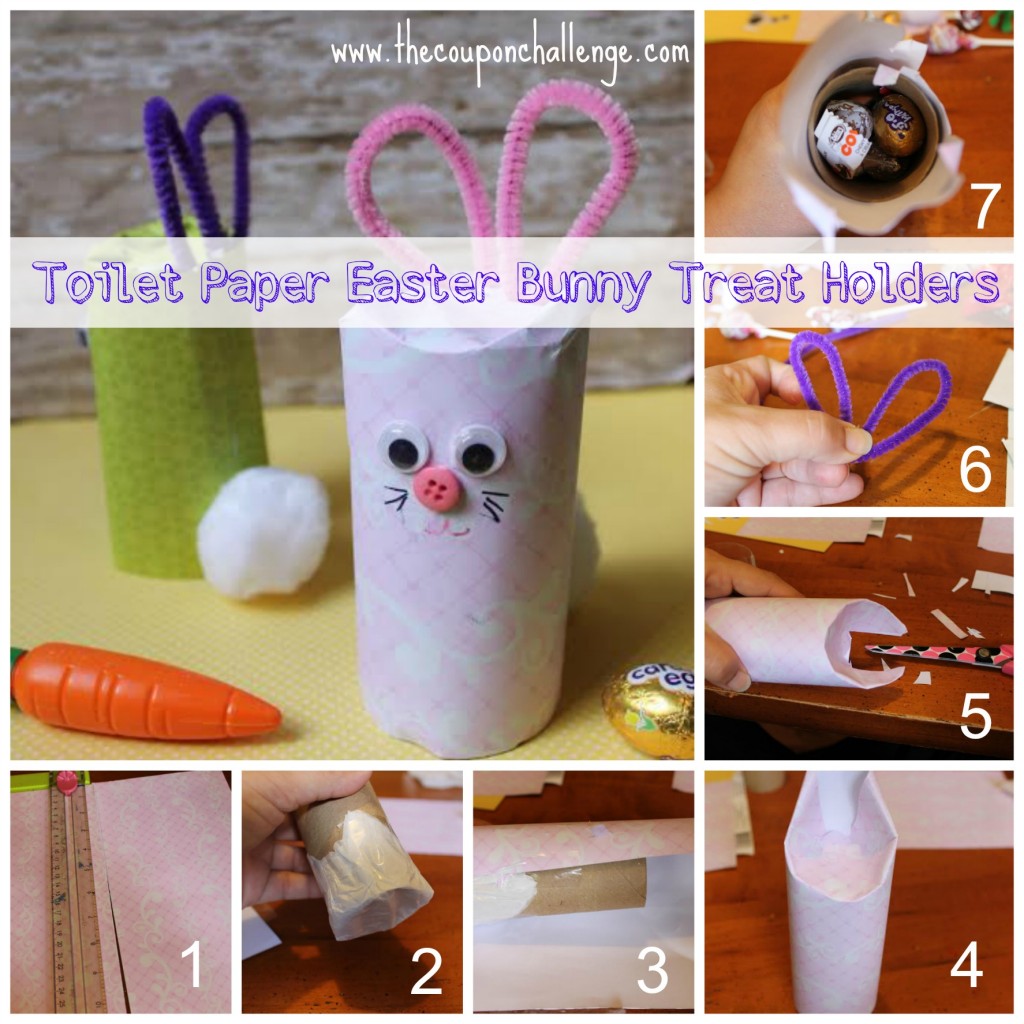 You may also like this Easter Basket Craft for Kids or Easter Bunny Napkin Holder!
I also have a similar project Be My Love Bug – Homemade Valentines Idea! that you can save for later (pin it or bookmark the page!)