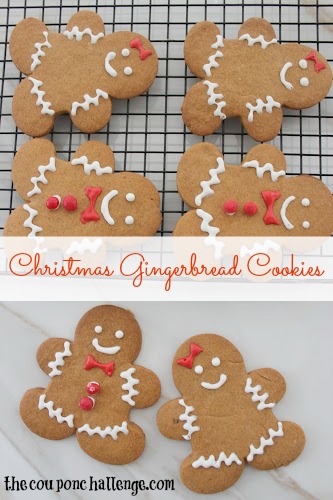 Are you looking for a great Christmas Gingerbread Cookies recipe?  You can make super cute Gingerbread Men or Women or use other Christmas cookie cutter shapes such as a bell, tree or even a candy cane!  This recipe is sure to be a huge hit.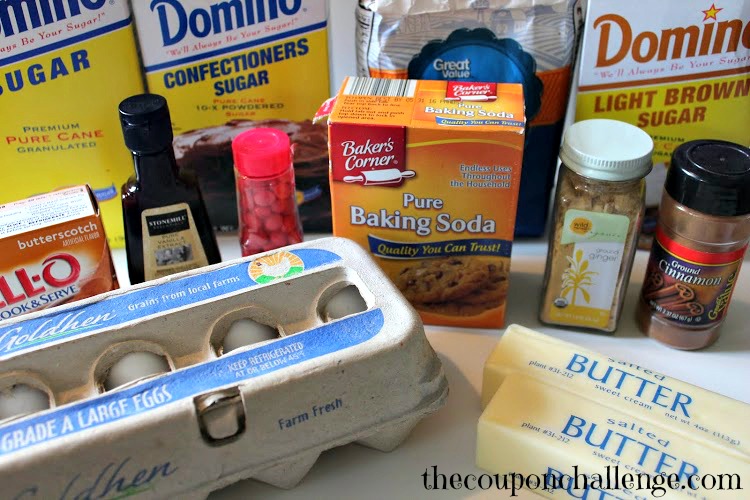 Christmas Gingerbread Cookies
Ingredients:
1 package Butterscotch Pudding (cook and serve)
1/2 cup Butter
1/2 cup packed Brown Sugar
1 Egg
1 1/2 cup Flour
1/2 tsp Baking Soda
1 1/2 tsp Ginger
1 tsp Cinnamon
Icing Ingredients:
1 Egg Whites
1/4 tsp Vanilla
1 cup Powdered Sugar
Directions:
Combine flour, baking soda, ginger and cinnamon and set aside.
Cream butterscotch pudding mix, butter and brown sugar.
Add egg and mix.
Add in flour mixture and mix until just combined.
Cover and chill dough for about an hour until firm.
Divide mixture in half, place one half Wrapped back in refrigerator.
Prepare baking sheets with cooking spray or parchment paper.
Flour work area and rolling pin and roll out dough to 1/8″ thickness.
Cut out with cookie cutter and remove scraps.
Transfer cookies to baking sheets using spatula. Leave several inches between cookies.
Roll scrap dough and cut remaining cookies.
Bake in 350 degree oven about 10 minutes (watch for edges to begin to turn lightly brown).
Leave on cookie sheet for several minutes before moving to cooling rack.
Combine the egg whites and vanilla and beat until bubbly.
Add powdered sugar gradually and mix until all sugar is incorporated.
Beat on high until mixture forms stiff, glossy peaks.
Transfer icing to pastry bag.
Pipe the line pattern on cookies.
Wait at least several hours for icing to set.
Enjoy!
Christmas Gingerbread Cookies can be made in many shapes.  Which did you pick?
See more Gingerbread Cookie Recipe and Gingerbread Recipes!