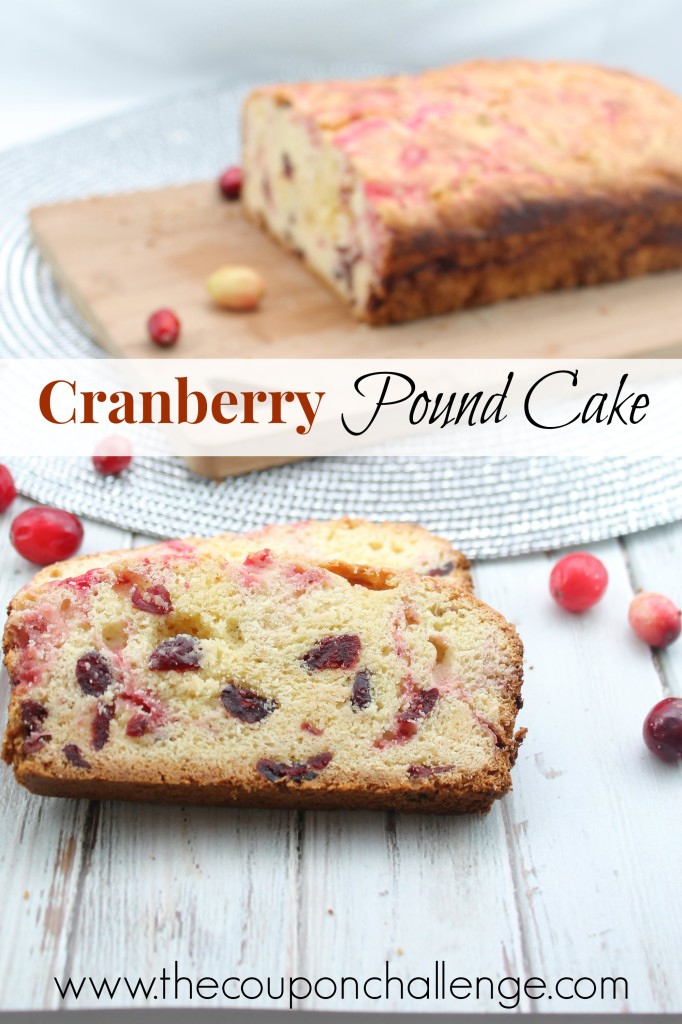 This tasty Cranberry Pound Cake will make a perfect addition to any table. Plus the fresh cranberries will have your guest begging for seconds.
Ingredients:
3 ¼ Cups Flour, All Purpose
4 Stick Butter, Softened
2 ¼ Cups Sugar, Divided
1 tsp Vanilla Extract
9 Eggs, room temperature
1 Cup Crasins
1 Cup Cranberries
½ Cup Water
Directions:
Preheat oven to 325 degrees and butter 2 5×9 inch loaf pans and set aside.
In a small saucepan bring cranberries, water and ¼ cup sugar to a boil.
Allow to boil for 1-2 minutes and then remove from heat and set aside to cool.
In a large mixing bowl cream together butter and sugar until light and fluffy with a mixer. Add in vanilla extract and mix until incorporated.
Add in eggs, one at a time, beating well in between each addition.
Reduce mixer speed to low and add in flour, ½ cup at a time, mixing until well incorporated.
Fold in your crasins.
Take cooled cranberry sauce and in a food processor or blender, mix until smooth.
Pour just enough of your pound cake mix into each loaf pan to cover the bottoms.
Cover this layer with ¼ cup of cranberry sauce in each pan.
Pour remaining pound cake mixture into the loaf pans.
Using a knife, swirl the pound cake batter to incorporate the cranberry sauce into the rest of the batter.
Bake at 325 degrees for 60-65 minutes or until a toothpick inserted into the center comes out clean.
Allow to cool completely before slicing.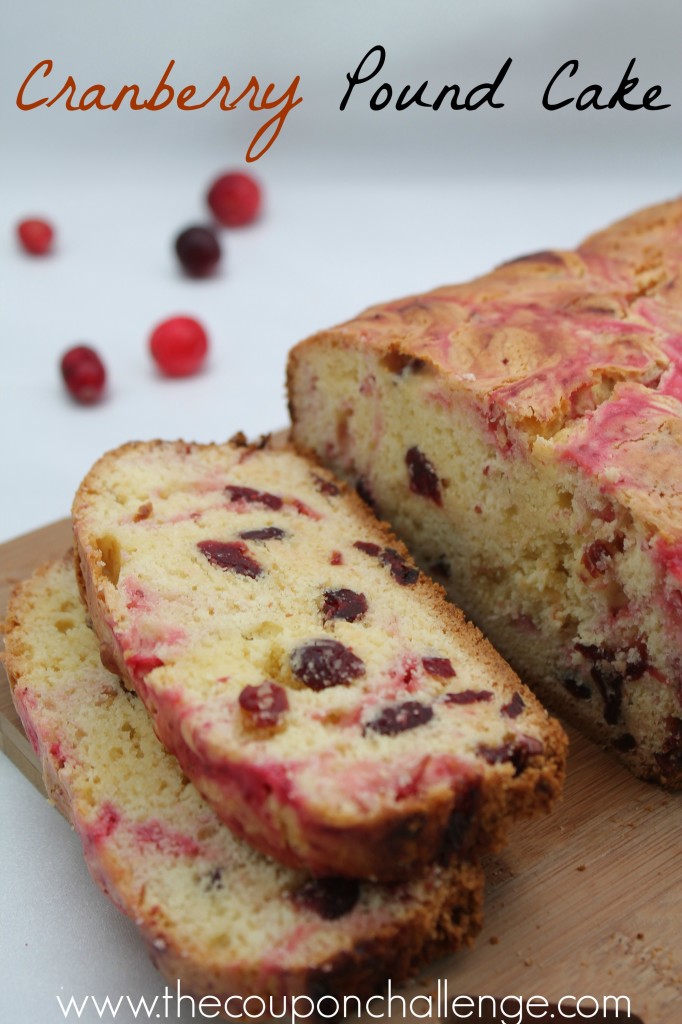 Please share your thoughts on this Cranberry Pound Cake
You may also like: White Chocolate & Cranberry Blondies Recipe & Winter Sangria Recipe with cranberries!