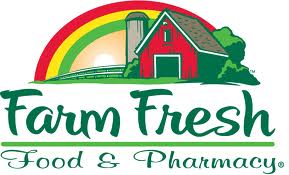 Farm Fresh has an official Catalina Coupon Policy for those of you who have questions concerning the guidelines for redeeming Catalinas.  I copied this directly from the Farm Fresh website a couple months ago.
 Catalina Coupon Guidelines
It is our policy that these coupons are to be used in a future purchase, not within the purchase in which they are generated.
Catalina coupons can only be given to the customer for whom they were intended (not to any other customer or associate). If a customer does not want their Catalina coupons, it is our policy that the cashier destroys them immediately.
Catalina may be contacted at 1-888-826-8766 for any questions about redemption and\or if a coupon fails to print within a transaction.
We will not accept competitor Catalina coupons.
See the Farm Fresh Coupon Policy and Farm Fresh Raincheck Policy for more guidelines to shop at Farm Fresh.
Don't forget to get your weekly Farm Fresh Grocery Ad Deals to help you save on your shopping trips!