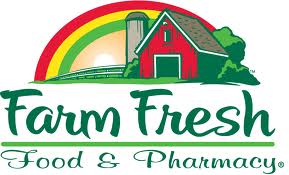 Farm Fresh will provide you with a Raincheck if an advertised sale item is out of stock. I always advise getting a raincheck on products. Once the product is back in-stock, you can purchase the product at a later date for the sale price.
Recently, Reach Kids Toothbrushes were free after sale and coupon.  All the toothbrushes were sold out, so I got a raincheck.  The next week I was able to get my free toothbrushes with the raincheck and my coupon.
Rain Check:
We strive to have on hand sufficient stock of advertised merchandise. If for any reason we are out of stock, a Rain Check will be issued enabling you to buy the item at the advertised price as soon as it becomes available.
Raincheck Notes:
Rainchecks are issued at Customer Service.
You can get a Raincheck if a specific flavor or variety is out of stock. ALL products don't have to be out of stock. Although this could vary by store.
Occasionally, some sale ad products specifically mention "no rainchecks."
Rainchecks don't take into account special coupon events. If you get a raincheck on a Wednesday (Double $1 Day) or during a Mega Coupon Event, you'll need to wait for another Wednesday or Coupon Event for your coupon to double.  Ie – your $2 coupon won't double outside of the Mega Coupon Event & $1 coupon won't double on a Tuesday – must be a Wednesday.
Rainchecks are valid for 1 month after date of issue.

See the Farm Fresh Coupon Policy and Farm Fresh Catalina Coupon Policy for more guidelines to shop at Farm Fresh.
Don't forget to get your weekly Farm Fresh Grocery Ad Deals to help you save on your shopping trips!