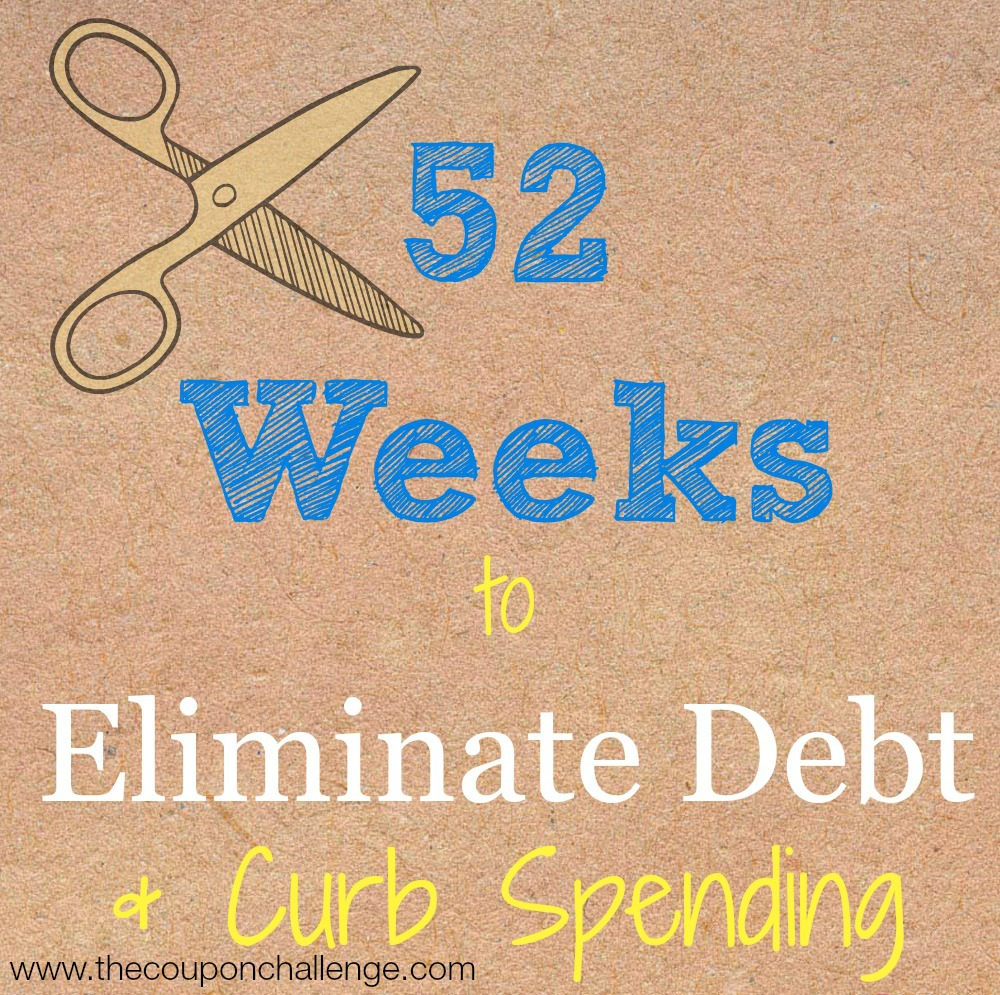 You are reading Week 9 of 52 Weeks to Eliminate Debt & Curb Spending.  Please read the overview here to learn more about the series & get your FREE financial planner.  If you just joined us, please start with week 1.
As we continue in our series to help you become debt free, we have to look at ways to begin finding alternative sources of income. Reality is, you can scrape every luxury from your budget, but still fall short at the end of the month. One of the biggest complaints from those who are working diligently to pay off debt is that it is just so tough to find more money these days. With unemployment rates still high and jobs not readily available, it can be very discouraging. We want to give you some ideas that will hopefully help you create even just a few hundred dollars a month to pay on your debt.
Finding Alternative Sources of Income:

1. Part time night and weekend jobs. The first place to look is to start applying for a second job. For some families this would mean a stay at home parent might need to go back into the work force. For other families it means one parent would take on another part time job during their off hours. This can be tough not only to juggle, but it can be tough to even find. Give yourself a few weeks, or even a few months to try to locate a second job, but don't give up when that doesn't pan out.
This can be anything from working in the service industry in the evenings, working retail during the holidays or simply asking for overtime at your current job (if available).
2. Small home businesses. There is a whole world of income available in things like direct sales, small home craft businesses, in home bakeries or even babysitting. Take a look at options and your skill set. Take a leap toward a small home business that can be run around your regular work schedule to provide a few extra hundred dollars per month.
Consider becoming a consultant to sell Pampered Chef or Thirty-One bags.  Start pet sitting, dog walking or a lawn service.  These small jobs can often be done "on the side" with your income dependent on the time you have to devote to your new job.
3. Share you skills: What are you good at?  What can you teach someone else?  Do you play the piano, speak fluent French, know how to crochet or woodwork?  Hire out your skills through a site such as Craigslist.  Meet at a local library or other area and charge a fee to teach someone a new skill.
4. Sell crafts and other homemade items.  There is a wonderful website, Etsy.com, for selling your artwork, jewelry, woodwork, handmade clothing and more.  I have personally purchased high quality items at a reasonable price from this website.  Tip:  To maximize profit, pick something to sell with a relatively low time-to-profit ratio.
5. Work as a Virtual Assistant.  If you want a full or part time job, consider working as a virtual assistant (VA) for an online business. You work from home, so this can be ideal for a stay at home mom looking to make extra money while the kids are at school.   VA jobs can vary but they can include writing articles, finding deals (such as here on The Coupon Challenge), creating and photographing crafts or recipes or managing social media.  If you are computer savvy or have a background in graphic design, you can also offer these services.
6. Ghostwriting. Write articles, blog posts or books anonymously.  There is a site Fiverr.com to sell your services.  This site has the option for selling more than your writing skills.  Graphics, programming and videos are a few of the many other services you can sell on Fiverr.
7. Surveys and Mystery Shopping.   Okay, this will not usually yield a large amount of income.  However, you can earn a little bit of money here and there just by completing survey's from the comfort of your own home.
8. Sell items online or at flea markets. Yard sales are famous for making quick money. While you can simply clean out your closets, junk drawer and garage to create a local front yard sale, you can also take that further for even more money. Break down individual items to sell online on sites like eBay or Craigslist. You can also set up booths for a small fee at local flea markets for an easier local sales venue.
9. Donate Plasma. This is often good for $25-$60 depending on location and current need. You will have to answer a simple health questionnaire and have your blood and blood pressure checked before they allow you to donate. This can usually be done only once per week, but some locations limit it to once a month.
10. Babysit or Petsit. While this is something that is usually arranged in advance, it can't hurt to put out on social media with your groups of friends that you are available for babysitting or pet sitting on the same day. Even if you don't line something up for the same day, you may be able to for later in the week.
11. Pawn valuables. Jewelry, electronics and tools are usually the easiest items to pawn. Shop around for the best price offered. You typically have the option of pawning the item which gives you the chance to come back and pay back the amount with a small fee to get it back. Alternately may pawn shops also will buy items outright for a different higher rate.
12. Recycle scrap metal or aluminum. Gather up scrap metal or simply your recyclable aluminum cans or glass bottles and turn in for quick cash. A large trash bag of aluminum cans may not bring in high dollars, but it can give a few dollars toward gas or food. Scrap metal typically returns much larger funds, but can be harder to find.
Sometimes these simple methods are just what you need. Other times finding alternative sources of income means you find yourself being forced to truly think outside the box. The important thing to remember is you should never give up. Keep your focus on getting out of debt!
Week 9 Challenge:
Think about your skills and how much time you could realistically invest into making more money.  If any of the 8 ideas above sound like something you could do, start researching more on that specific topic now.  If not, start brainstorming other ways to make money.  Think outside the box to generate more income and pay off debt faster.
Disclosure:  I am not a financial adviser nor do I have formal financial training.  All articles are for informational purposes only and should not be interpreted as financial advice or consultation.  Please consult your account and/or financial adviser before making changes to your finances.  All situations are different, so please consult a professional to determine your individual needs.