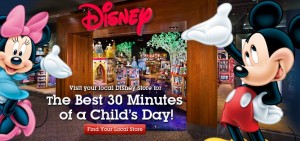 Keep your child entertained and learning without breaking the bank.
Hampton Roads locals – make sure to visit the HR Events page for more activities going on this weekend.
National Events:
Babies R Us: Saturday July 21st from 12:00 pm until 4:00 pm
My First Coloring Event. Watch your little ones create an original work of art. Bring your little ones to your local Babies "R" Us store and we'll read favorite children's stories and perform sing-alongs. Plus, receive a valuable coupon, just for joining us!
Guitar Center: Saturday July 21st from 10:00 am until 11:00 am
Free Working with Midi in Pro Tools 10 Workshop
Kidtoons Films: Various times throughout the weekend
Watch The Wiggles Big Birthday – a family friendly movie with a family friendly price!
Lakeshore Learning: Saturday July 21st from 11:00 am until 3:00 pm
Create a free Olympic Torch project
Lowes Build and Grow:
There are no scheduled events this weekend, but check out the calendar and register for upcoming events. They fill up fast.
Michaels: Saturday July 21st from 1:00 pm until 4:00 pm
Passport to Imagination: Chili. Create a free craft that appears to be a puppet. Ages 3 and up.
Local Events:
Saturday
10am 
Fancy Nancy Party
 (Registration required) at North Suffolk Library 5881 Godwin Boulevard Suffolk, VA 23432
10:30am 
Pony Pedicures
at Bluebird Gap Farm 60 Pine Chapel Road Hampton, VA 23666
1-3pm 
Ice Cream Matinee
 at Park Place Branch Library 620 West 29th Street Norfolk, VA 23508
*All events are FREE unless otherwise noted.