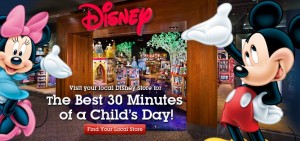 Keep your child entertained and learning without breaking the bank.
Hampton Roads locals – make sure to visit the HR Events page for more activities going on this weekend.
National Events:
Babies R Us: Saturday August 4th from 12:00 pm until 3:00 pm
Nursing Basics for New Moms
Bank of America and Merrill Lynch Carholders: Saturday August 4th and Sunday August 5th
Free Museums On Us days for Bank of America and Merrill Lynch cardholders. You will find free admission at over 100 participating museums, science centers, zoos, and botanical gardens across the United States!
Disney Store: Every Day from July 23 to August 26th
Visit the Disney Store for the Summer Play Days! In-store events will occur EVERY DAY from July 23rd – August 26th. Attend 4 events and receive a special gift! Minimum age for participation is 3 years
Guitar Center: Saturday August 4th from 10:00 am until 11:00 am
Free Introduction to Pro Tools 10 Workshop
Home Depot: Saturday August 4th 9:00 am until 12:00 pm
Children will create a free cork board. There will be Lorax themed activity kits, mustaches, and even a Lorax poster to take a photo with. This event should be very fun.
Joanns Fabric and Craft: Saturday August 4th
11:00 am until 12:00 pm – Free Origami Make It Take It
12:00 pm until 1:00 pm -Demo with Yarn
Kidtoons Films: Various times throughout the weekend
Watch Thomas the Train: Blue Mountain Mystery The Movie – a family friendly movie with a family friendly price!
Lakeshore Learning: Saturday August 4th from 11:00 am until 3:00 pm
Create a free Friendship Day trophy.
Michaels: Saturday August 4th from 1:00 pm until 2:00 pm
Halloween lace skull demo. Adults only.
Local Events:
Saturday
10am-4pm Pfac Free Weekend (Kids activities from 1-4pm: $2 fee for nonmembers ages 4 up) at Peninsula Fine Arts Center 101 Museum Drive, Mariners' Museum Park Newport News, VA
8:30pm Cinema Under The Stars at TowneBank Fountain Park within Town Point Park Waterside Drive Norfolk, VA 23510
Sunday
*All events are FREE unless otherwise noted.