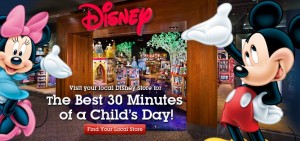 Keep your child entertained and learning without breaking the bank.
Hampton Roads locals – make sure to visit the HR Events page for more activities going on this weekend.
National Events:
Babies R Us: Saturday September 22nd from 12:00 pm until 3:00 pm
Expo – Learn, socialize, get coupons!
Disney Store: Saturday September 22 from 10:30 am until 12:30 pm
Ahoy Mateys! Join the fun at Jake and the Never Land Pirates Jake Saves Bucky Great Never Sea Race Event. Join Jake and his crew as you play a fun-filled board game and compete in a Great Race against Captain Hook. Minimum age for participation is 3 years. Call store for more information.
Guitar Center: Saturday September 22 from 10:00 am until 11:00 am
Free Mixing and Bouncing in Pro Tools 10 Workshop
Kidtoons Films: Various times throughout the weekend
Watch The Gruffalo's Child – a family friendly movie with a family friendly price!
Lakeshore Learning: Saturday September 22 from 11:00 am until 3:00 pm
Create a free autumn tree collage craft.
Lowes Build and Grow: Saturday September 22 at 10:00 am
Children will build a wooden fire truck. Preregistration is required.
Sears: Saturday September 22
Children will make a treasure chest. The cost is $5. At select locations in 12 different states.
Local Events:
Saturday
Sunday
2-4pm FREE Family Fest At Virginia MOCA 2200 Parks Ave Virginia Beach, VA 23451
*All events are FREE unless otherwise noted.