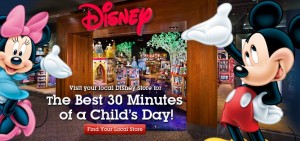 Keep your child entertained and learning without breaking the bank.
Hampton Roads locals – make sure to visit the HR Events page for more activities going on this weekend.
National Events:
Bass Pro Shops: Saturday November 10th at 5:00 pm
Santa Arrives!!!  There will be FREE crafts, activities, games & much more
Bass Pro Shops: Sunday November 10th fr0m 12:00 pm until 5:00 pm
Enjoy free Christmas crafts and get a 4×6 photo taken with Santa.
Guitar Center: Saturday November 10th from 10:00 am until 11:00 am
Free Working with Audio in Pro Tools 10 Workshop
Kidtoons Films: Various times throughout the weekend
Watch Welcome to Lazy Town – a family friendly movie with a family friendly price!
Lakeshore Learning:  Saturday November 10th from 11:00 am until 3:00 pm
Create a free flying fun airplane craft.  Be sure to click the link for Lakeshore Learning printable coupons.

Michaels: Sunday November 11th from 3:00 pm until 4:00 pm
Wilton Demo.  Adults Only
National Parks:  Saturday November 10th and Sunday November 11th
Receive free entrance to any of the almost 400 national parks during this weekend.
Pottery Barn Kids: Saturday November 10th fr0m 10:00 am to 12:00 pm
Free LEGO Name Plate Building Event.  Ages 4-12.  Quantities are limited.

Local Events:
Saturday
Sunday
*All events are FREE unless otherwise noted.