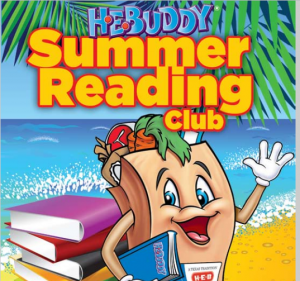 Here's another Summer Reading Program for you;  the H-E-Buddy 2011 Summer Reading Program from H-E-B Stores!
Simply read 10 books and mail off the completed form to get your free H-E-Buddy t-shirt.  The form must be postmarked by October 1st, 2011.  Allow 3-4 weeks for your shirt to arrive.
Thanks, I Love Free Things!