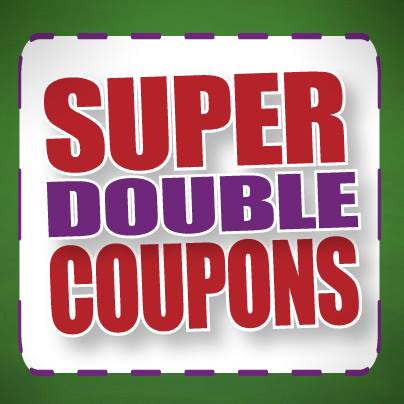 UPDATED for unadvertised deals.
Harris Teeter will have Super Doubles event starting Wednesday!  Look for the sale ad to be posted by Tuesday, if not earlier.  This Regular price list will be updated with unadvertised sales on Tuesday afternoon.
Please visit the new Harris Teeter coupon matchups page for a complete list of deals! Make sure you are viewing the tab for the correct date. Let me know what else you find or if you have corrections!
Double coupons up to and including $2.
Limit 20 coupons per day.
Limit 3 like coupons per transaction, 3 like internet printables per transaction.
VIC Card required for sale prices and double/triple coupons.
No internet printable coupons accepted for "FREE" items or B1G1 Free items.
B1G1 items ring at half price.
"No orders may be separated that would allow the 20 coupon limit to be exceeded or any other coupon limits to be exceeded".
Don't forget to check your Harris Teeter e-VIC coupons and load them onto your card.
Get the Harris Teeter Coupon Policy.
New to shopping Harris Teeter?  Read my post on How to Save Money at Harris Teeter!
Super Doubles Regular Price List – Double coupons up to and including $2.
Beverages
Lipton Tea Bags, 20 ct – $1.49
Final Price: Free
Condiments, Spice & Baking
Sauer's Roast Rub – $2.79
$1.50/1 Sauer's Spice, Extract, or Food Color – 12-13-15 SS; DND (exp. 02/07/16)
Final Price: Free
Zing Zero Calories Stevia Sweetener – $2.99
$1.00/1 Zing Stevia Sweetner – 12-6-15 RP (exp. 02/13/16)

$1.50/1 Zing Baking Blend – 12-6-15 RP (exp. 02/13/16)

$1.50/1 Zing Stevia Sweetener – 10-25-15 RP (exp. 01/16/16)
Final Price: Free
Use $1.50/1 coupon
Cookies, Snacks & Candy
Jell-O Gelatin Mix – $0.85
Final Price: $0.35
Buy 4
Juicy Fruit with Starburst Flavors Gums, 15 ct – $1.29
Final Price: $0.29
Wrigley's Orbit Gum, 14 piece – $1.39
Final Price: $0.39
Frozen Foods
Brew City McCain Craft Been Battered Potatoes, 22 oz – $2.99
Final Price: $0.99
Grains, Pasta & Sides
Kraft Macaroni & Cheese Dinner – $1.29
Final Price: $0.62
Buy 3
Home Supplies
Finish Powerball Quantum Max, 8.1 oz – $4.39
$2.00/1 Finish Powerball, Max in 1, or Quantum – 1-3-16 SS; Includes 14 ct or Larger Only; Limit 2 Like Coupons Per Shopping Trip (exp. 02/06/16)
Final Price: $0.39
Personal Care
Vaseline Intensive Care Lotion – $4.49
$2.00/1 Vaseline Lotion Product – 1-3-16 RP; Includes 10 oz or Larger Only; Excludes Trial and Travel Size; Maximum 2 Identical Coupons Allowed In Same Shopping Trip (exp. 01/30/16)
Final Price: $0.49