Saving money at Harris Teeter is easy, if you know how to shop effectively.  I've put together 25 tips on how to save money at Harris Teeter to help you maximize your savings.  Some tips involve using coupons and others allow you to save just by joining an email newsletter or knowing where to look for sales.
How to Save Money at Harris Teeter:
1. First, you must sign-up for a VIC card.  You will be able to take advantage of sales and double coupons.  You can print a VIC card application and take it into the store with a photo ID to get your card a bit faster.  Each time you shop scan your VIC card or provide your phone number.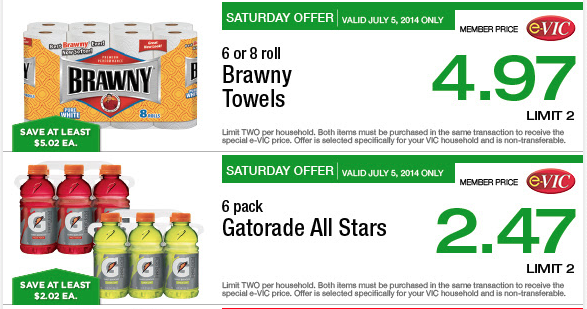 2. Once you have a VIC card, sign-up for e-VIC online.  This is separate from the VIC card and allows you to take advantage of special e-VIC deals and digital coupons!  You'll get an email each Friday with additional e-VIC specials that are customized to your shopping habits in addition to the weekly e-VIC deal(s) listed in the ad.  You will be eligible for the next weeks e-VIC deals after you sign-up.  Also, make sure to add your VIC card number to your new Harris Teeter account during the registration process.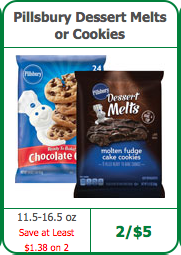 3. Load up your e-VIC coupons! Once you're an e-VIC member you can access your e-VIC coupons (Harris Teeter Digital coupons) from your weekly emails or under your account on the Harris Teeter website.  These can be "stacked" with paper manufacture coupons – meaning you can use both a paper manufacture coupon AND an e-VIC coupon on 1 product!  No need to print anything after loading your card.  Your coupons will automatically come off at checkout.   If your coupon doesn't come off, head to customer service.  Read more about e-VIC coupons HERE.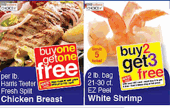 4. Harris Teeter typically has a ton of B1G1 Free sales each week.  Each item rings up at half price, so you only need to purchase 1 to get the discount.  That also means you can buy 2 and use 2 coupons.  The B1G1 sales make for fantastic deals after coupons.  Even if you don't use coupons, you can still save 50% by purchasing B1G1 free items.  I LOVE getting meat when it's part of the B1G1 free sale.
5. Similar to B1G1 Free sales, you will typically find B2G3 Free sales at Harris Teeter.  Take advantage of these sales buy purchasing 5 participating items.  2 will ring up at regular price and 3 will ring up free.  Example: If Old Orchard Juice is on sale B2G3 and regularly priced at $2.99 each,  you will pay $5.98 for 5 bottles of juice or $1.17 each.  You can also use coupons further lower your expense.
6. Speaking of coupons, Harris Teeter will double coupons up to and including $0.99 everyday!  This means that a $0.75 off coupon is worth $1.50!  You need to familiarize yourself with the Harris Teeter Coupon Policy, but some of the basic and "need to know" aspects of the policy are outlined below:

Double coupons up to and including $0.99 everyday.
Limit 20 coupons per day.  This is tied to your VIC card.
Limit 3 like coupons per transaction.
Additional coupons over 20 or the 3 like will be accepted at face value.
Accepts only one manufacturer coupon per purchased item. ie – you buy 1 Smithfield Bacon, you can only use 1 Smithfield coupon (this is standard manufacture coupon policy).
VIC Card required for sale prices and double/triple coupons.
No internet printable coupons accepted for "FREE" items or "B1G1 Free" items.
Only one VIC card allowed per household.
Total amount of the coupon can't exceed purchase price.  HT doesn't give cash back.
"No orders may be separated that would allow the 20 coupon limit to be exceeded or any other coupon limits to be exceeded".
Harris Teeter participates in SavingStar and Upromise, so make sure you have your VIC # linked to your accounts.
7. Accepts competitor coupons – Harris Teeter accepts local competitors' paper manufacturer coupons for cents/money off of products. They also redeem circular, direct-mail, and register checkout coupons for money off of the total order. There is a limit of one per customer per day.  They also accept competitors Manufacturer's Coupons even if it comes from a Catalina coupon machine.  However, they don't accept competitor internet coupons.
8. Use the weekly sale ad to find new sales each week.  Here on The Coupon Challenge, I list each item in the weekly sale ad and pair items with coupons so you can save without all the work!  I also include coupon matchups for the Friday e-VIC specials and new coupons. You can see everything posted on the Harris Teeter Deals page or go straight to the Harris Teeter coupon matchups page HERE.  Sales run from Wednesday – Tuesday.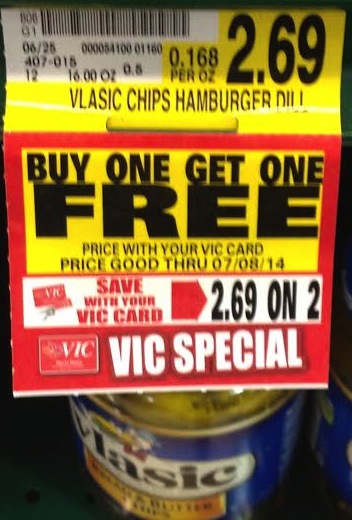 9. Harris Teeter also has unadvertised deals each week.  Browse the store looking for the yellow sale tags to see more deals that have carried over from the previous week.  I also list the Harris Teeter Unadvertised Deals & unadvertised promotions on the weekly matchups which is updated on Wednesday.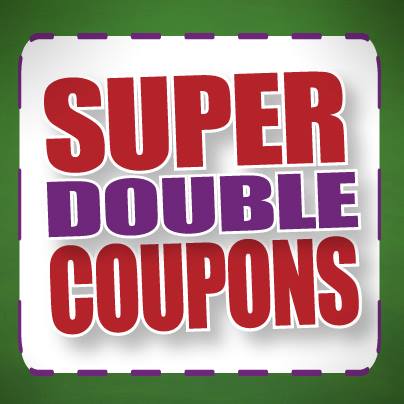 10. About every 6 weeks, Harris Teeter will have a coupon event.  Usually we have Super Doubles which is when coupons up to and including $2 are doubled ($2 coupon is worth $4)!  Occasionally we have Triples which is when coupons up to and including $0.99 are triples – $0.75 coupon is worth $2.25! Read my post: How to Shop a Coupon Event to see my 10 Tips to Maximize Your Savings.  You can also see the list of Harris Teeter Super Doubles Past Event Coupon Schedule.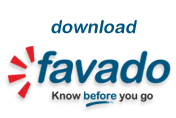 11. Sign up for the Favado App to get access to the Harris Teeter coupon matchups and more stores right on your smartphone!  You can read more about the FREE Favado App here.  Signing up through my link before downloading is very much appreciated 🙂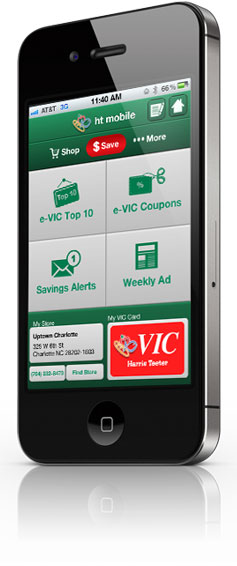 12. Another app that you should download is the Harris Teeter App.  A few of my favorite features include: being able to "clip" e-VIC coupons on my phone, viewing weekly ads, using the barcode scanner, and order prescription refills.  Read more about the Harris Teeter App here.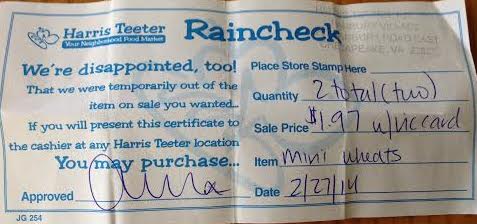 13. Always, always get a rain check.  Rain checks are issued at customer service if a item is out of stock.  These NEVER expire and can be used at any Harris Teeter location.  You can even get rain checks when a specific variety is out of stock. If you want honey nut cheerios but they only have original left, you can still get the rain check. This is great for saving and using during Super Double/Triple Events or later when you get a coupon!
14. Harris Teeter has a Scan Guarantee. If an item scans higher than the shelf tag or sign, you will receive one like item free, excluding alcohol and tobacco.  Sooo, if the item doesn't ring up at the sale price – it's FREE.  You'll need to take care of this at customer service.
15. Use the online shopping feature to check the sale price of an item before you shop!  This is also how you order your grocery's for Express Lane. If you choose to do Express Lane, any coupons provided will come off your next order.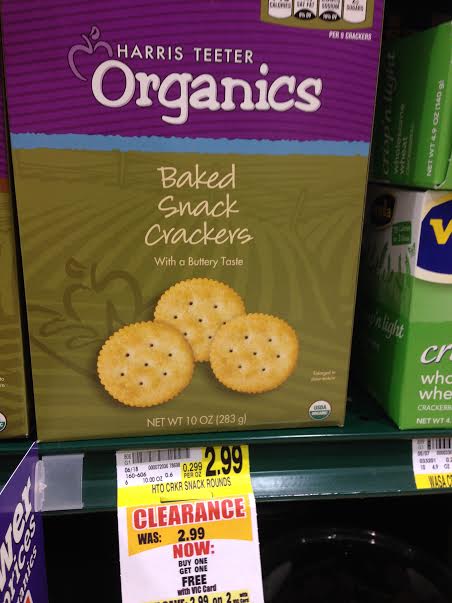 16. Look for clearance items in stores.  My local store puts carts full of markdowns near the register and throughout the store aisles.  Check the sale tags and you might just find a great deal.  Even better?  You can use coupons on markdowns!
17. Look for meat markdowns to help you save on one of the most expensive aspects of your grocery budget.  Ask your local store when they markdown meat and plan to pop into the store and take a peak at markdowns on that day.  My store typically has new meat markdowns on Thursday.

18. Harris Teeter helps local schools by supporting Together In Education. Link your VIC card to your local school beginning in August of each year. All Harris Teeter Brand products qualify to support schools.  While you don't get the money in your pocket, schools benefit greatly from these programs.
19. Harris Teeter Brand products can save you money and even include organics!  I have personally purchased countless of the HT Brands.  They are great for when I need an item not on sale or if I don't have a coupon.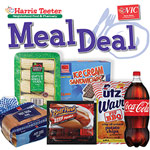 20. Harris Teeter offers a weekly Meal Deal that includes everything you need to make a meal for one low price.  Some of these meal deals are a great value and you can use coupons to further lower your expense.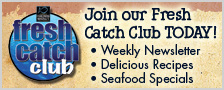 21 .Harris Teeter Fresh Catch Club offers members a Fishermans Market Fresh Catch item of the week, recipe and other Fresh Catch specials. All Fresh Catch Club members, for every $50 in Fresh Catch items you purchase, you will receive a $5 electronic coupon. This reward program will be valid through September 30, 2014.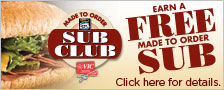 22. Harris Teeter Sub Club allows you to earn points toward a FREE sub! Use your VIC card to purchase a made to order Half or Whole Sub or Wrap from the Harris Teeter Fresh Foods Market, you will receive sub points. When you earn 15 sub points, you'll be rewarded with a FREE Harris Teeter made to order Whole Sub on your next visit. Your receipt will keep track of your Sub points.
23. Harris Teeter Fine Wines Club is a monthly email newsletter featuring various wines, winery and winemaker profiles, news of tasting events and more.  It's a FREE newsletter for wine lovers.

24. The Generic Prescription Savings Club has a $4.95 annual fee which entitles you to FREE antibiotics and discounted generic prescriptions.  Read more HERE to learn if this is for you.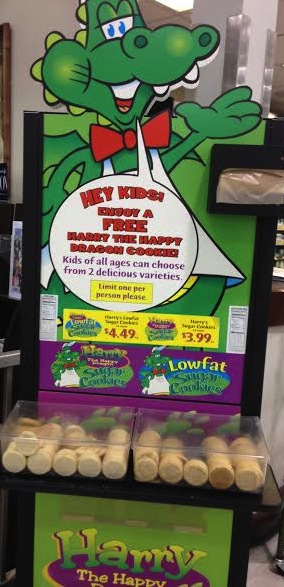 25. Let kids get a FREE treat after shopping by getting a balloon or cookie.  These stands are usually found near customer service.  Please note that my store hasn't had balloons lately.
See all your Harris Teeter Coupon Matchups before shopping!
If you're new to shopping Harris Teeter, you might want to take a look at my post: Understanding Your Saving on a Harris Teeter Receipt